Authorities are saying that a mother was accidentally shot and killed by her 2-year-old son from the back seat of the car she was driving Tuesday morning in Milwaukee.
The Milwaukee County Sheriff's Office said that witnesses' accounts indicate that Patrice Price, 26, was shot when her son picked up a gun from the back seat of the vehicle and fired a single bullet into her back while traveling southbound on Wisconsin Highway 175, according to WITI-TV. When the sheriff's deputies arrived at the scene, Price, a mother of three, was found with no pulse and was not breathing. She was later pronounced dead at the scene.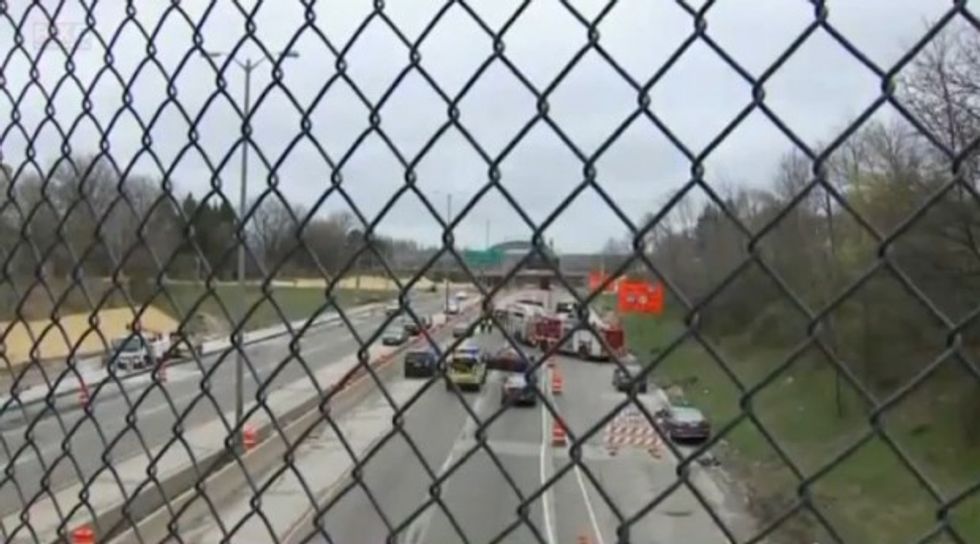 Image source: WITI-TV
"People were panicking, and you could tell people were generally trying to help," witness Kourtney Blevins told WITI. "They pulled a, looks like a young lady out, and they started to resuscitate her on the ground. I heard something about a shooting, and a gun went off. I know there's some little boys down there which they put in a police car. It was two little boys it looked like, so some kids were involved unfortunately. I just kind of stayed back and prayed about it."
Price's father, Andre, told WISN-TV that the gun was not hers and must have belonged to his daughter's boyfriend, who works as a security guard, because she was driving her boyfriend's car at the time she was shot.
"Now I don't have her no more. My chest has been hurting," Andre told WISN. "I have a knot in my chest. They won't even let me see my daughter. I wanted to hold my daughter for one last time."
—
Follow Kathryn Blackhurst (@kablackhurst) on Twitter