The vast majority of 2016's campaign reporters believe Democratic front-runner Hillary Clinton will be the 45th president of the United States.
The figure was revealed in a new comprehensive study of 2016's campaign reporters conducted by Politico Magazine. The survey was of 82 journalists and editors from a wide range of news outlets.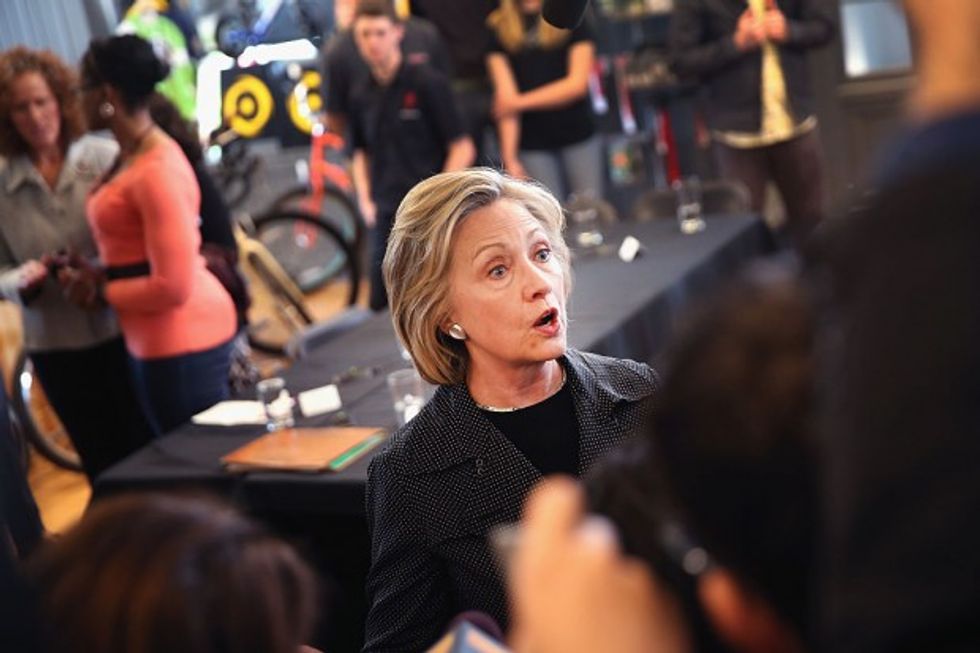 Scott Olson/Getty Images
When they were asked who they believe will be elected president in November — knowing what they know about the candidates and their campaigns — 86 percent of the respondents said Clinton. Only 10 percent cited Republican front-runner Donald Trump. Republicans Ted Cruz and John Kasich each received 1 percent, along with Vice President Joe Biden. Surprisingly, Bernie Sanders was not cited by any of the journalists.
And of those who say their mind is set on who they plan to cast a vote for come November, three-in-four cited the former secretary of state. However, 31 of the journalists said they didn't yet know who they would vote for, while 17 of them said they have no plans to vote at all.
On the flip side, the journalists said the media has been harshest to the Clinton campaign, while they have been easiest on the Trump campaign. However, the journalists, in part, took blame for that. Ninty-four percent said the New York mogul has successfully manipulated the media.
The study was published Thursday and will appear in the outlet's May/June 2016 edition.
—
Follow the author of this story on Twitter and Facebook:
[facebook //www.facebook.com/plugins/like.php?href=