LOS ANGELES (TheBlaze/AP) — The FBI says it has served warrants in two California cities in a probe stemming from the San Bernardino terrorist attack in December.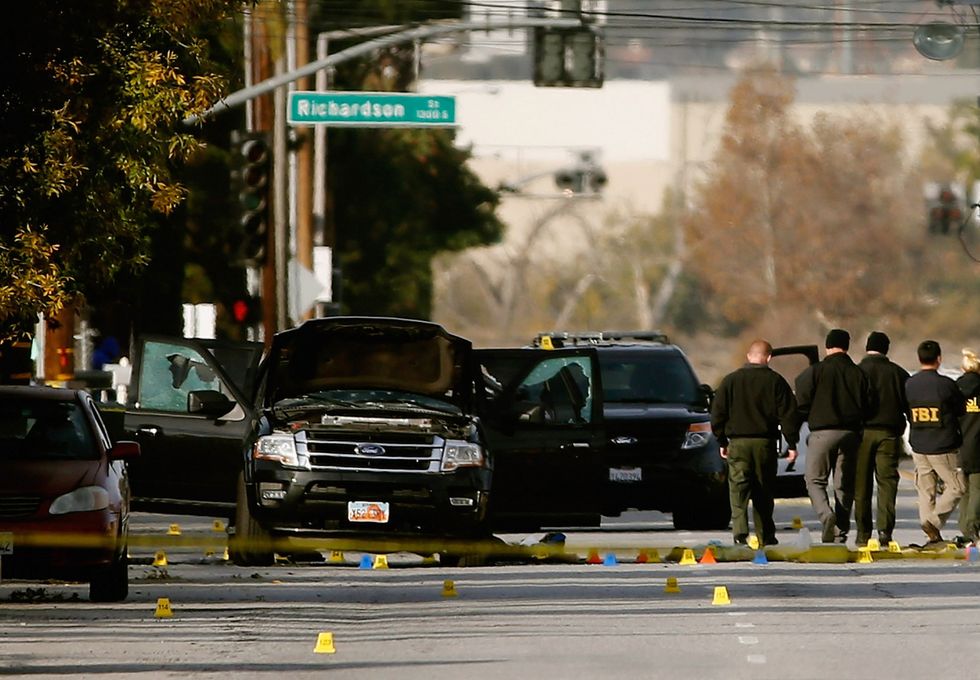 FBI agents and local law enforcement examine the crime scene where suspects of the Inland Regional Center were killed on December 3, 2015 in San Bernardino, California. (Photo by Sean M. Haffey/Getty Images)
The warrants were served nearly five months after Syed Rizwan Farook and Tashfeen Malik opened fire inside the Inland Regional Medical Center in San Bernardino, California, killing 14 people.
The FBI and its law enforcement partners in Corona and Ontario, California, executed the warrants Thursday morning, KTLA-TV reported.
The Los Angeles Times reported that three people were arrested including Syed Raheel Farook, the gunman's older brother. The identities of the other two individuals, or the charges against any of the suspects, were not immediately clear.
The FBI is confirming three people have been indicted in connection to #SanBernardino Shooting. So far the FBI has not identified them.

— Leticia Juarez (@ABC7Leticia) April 28, 2016
It was not clear whether any of the warrants were related to the iPhone belonging to Farook, which the FBI recently unlocked after a fierce battle with its manufacturer, Apple.
The U.S. Attorney's office was expected to release more information on Thursday.
–