Politics are no stranger to hyperbole, but today's name-calling took the 2016 race to new mudslinging heights — or rather, depths.
Former House Speaker John Boehner started it off this morning, calling Republican presidential candidate Sen. Ted Cruz "Lucifer in the flesh," adding that he's never worked with "a more miserable son of a bitch" in his lifetime.
Rep. Peter King piled on, saying that comparing Cruz to Lucifer maybe "gives Lucifer a bad name."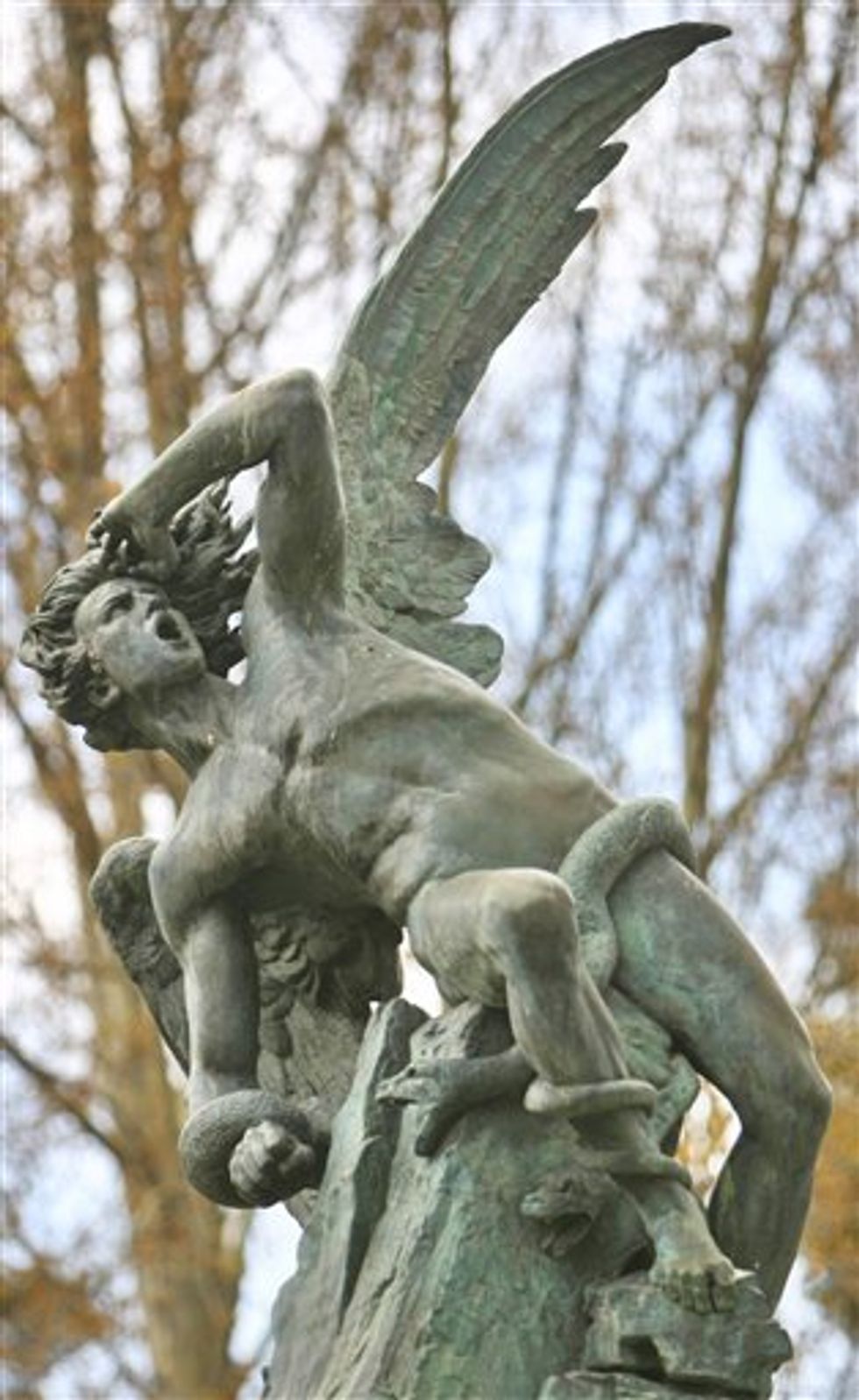 A statue of Lucifer is displayed in Madrid's most popular park. The beautiful angel, wrought in bronze, its mouth agape in horror with fang-baring snakes coiled about its legs, is shown looking forward as he falls from Heaven. Madrid is believed to be the World's only capital city with a public statue representing Satan, which has stood in the Retiro park for more than 100 years. (AP/Manu Fernandez)
Both are from Cruz's own party, illustrating just how unpopular the Texas senator can be with his colleagues. And they're also both avowed Roman Catholics, so the implications of their use of the biblical name for Satan to describe a fellow politician likely doesn't escape them.
In the Bible, Lucifer is a name meaning "light-bringer" or "morning star," and used to refer to Satan.
The exact history of Lucifer varies by sect, but many Christian subgroups view Lucifer as either a fallen angel or a being that masqueraded as an angel who was cast out of heaven by God.
In Luke 10:18, Jesus recalls how he saw Satan "fall like lightning from heaven."
Christian tradition refers to Satan before this fall as Lucifer. The name also has roots in literature, being used in Dante's Inferno, John Milton's Paradise Lost and Joost van den Vondel's Lucifer.
Satan is known as an "adversary," "deceiver" or "tempter," using lies and distortions to pull people into sin or farther away from God.
Within Orthodox Judaism, the name doesn't refer to Satan, but instead the use of "Day Star," or Lucifer, is a taunt against the King of Babylon in Isaiah 14.
The name "Lucifer" has also gained a new foothold in popular culture this year, as the title of a television series that premiered in January 2016 on FOX.
The show follows Lucifer Morningstar, the devil, after he decides to leave hell to run a piano bar in Los Angeles and help the Los Angeles Police Department solve crimes.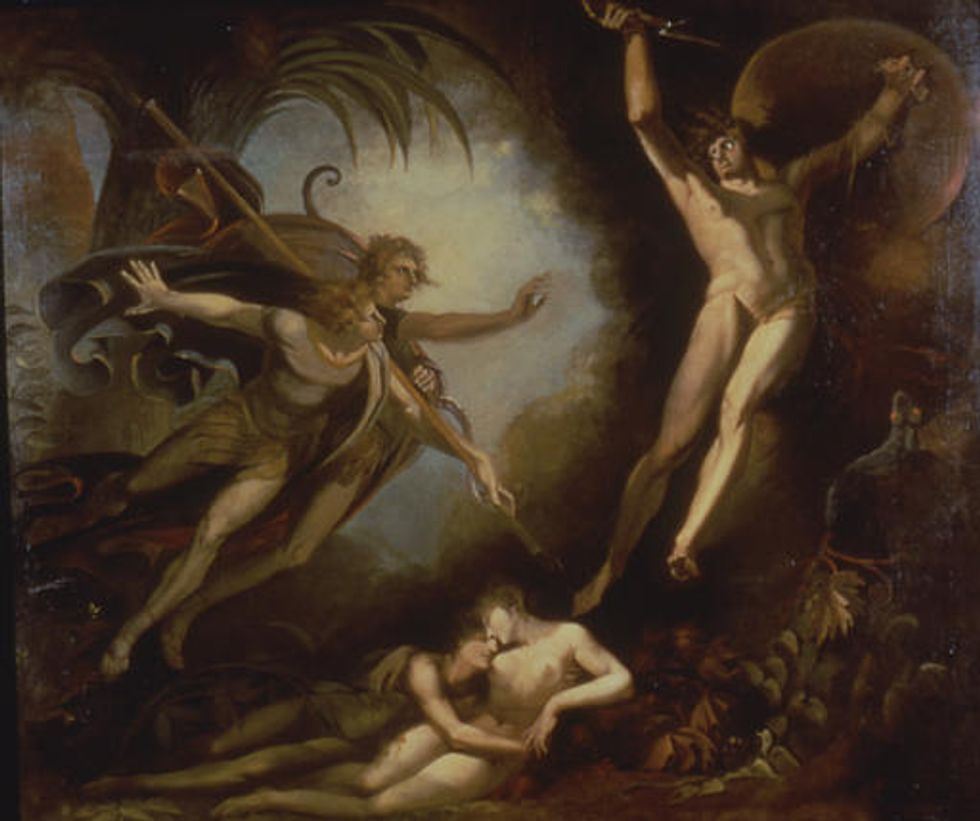 This painting by Johann Heinrich Fuessli ( Henry Fuseli), R.A. (1741-1825) depicts Satan staring from the touch of Ituriel's lance. (AP Photo)
The 2016 campaign trail has seen its fair share of name-calling, from "Lyin' Ted" to "Little Marco," both from businessman and front-runner Donald Trump.
And during a dust-up involving the candidates' wives, Cruz called Trump a "sniveling coward."
—
Follow the author of this story on Twitter and Facebook:
[facebook //www.facebook.com/plugins/like.php?href=