Vans shoe company reported its first-quarter earnings on Friday, revealing a notable spike in profit and sales that far exceeded expectations. According to Business Insider, direct-to-consumer sales leaped 20 percent, while online sales saw a 30 percent surge.
To what or whom did the company attribute its recent success? According to executives at VP Corp, the company that owns Vans, the two teens behind a seconds-long internet meme that went viral in February deserve most of the credit.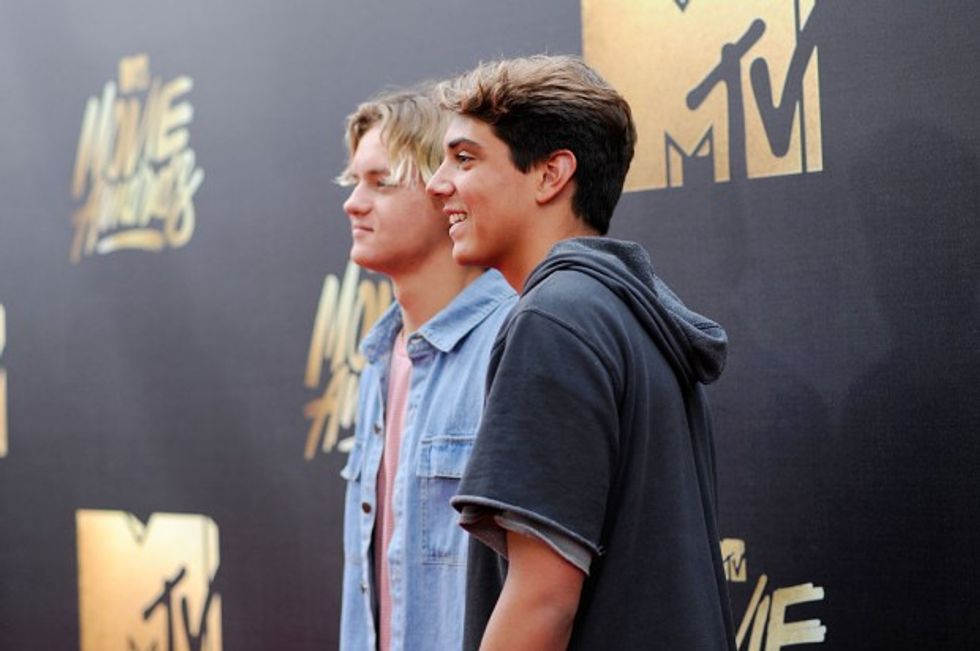 Photo by Emma McIntyre/Getty Images for MTV
The meme known as "Damn Daniel" began with a short video Josh Holz made of his friend Daniel Lara. The clip was followed up by a series of short videos, all of them featuring Daniel wearing a pair of Vans sneakers (usually white Vans) while Holz voices his approval by exclaiming, "Dammmnnnnn Daniel!"
Damn Daniel https://t.co/Va10hmpePO

— J O S H (@J O S H) 1455592579.0
The teens gained thousands of Twitter followers as a result of "Damn Daniel." They also created their own website and even caught the attention of TV host Ellen Degeneres.
In the weeks following the initial post, Amazon saw a huge increase in its sales of white Vans, with the majority of customer reviews featuring some reference to the meme.
"Yes. These are the authentic daaaaamn Daniels you've been seeing plastered throughout the Internet," one satisfied customer wrote. "However, if you haven't invested in a 'hype-man' I highly suggest doing so. A 'hype-man' can increase your overall reputation and viralness."
Following the impressive earnings report, VP Corp President and COO Steven Rendle credited Daniel and Josh in a statement:
Of course, how could we not mention Daniel, as in 'Damn Daniel', which, as you can imagine, did have a strong impact on the sales of White Vans, which saw 100% sell-through in both retail direct-to-consumer and wholesale channels.

The national media attention the brand received is a wild demonstration of how creative expression, youth culture and loyalty can conspire to cause a phenomenon. Well done, Daniel, well done.
Bloomberg reported that shortly after the original "Damn Daniel" clip began to gain traction, Vans directed all online customers to the white sneakers featured in the video. VF even Daniel a lifetime supply of Vans shoes after his appearance on "Ellen" back in February.
Judging by their marketability, the humorous duo will be sticking around for a while.
Watch: