One Florida woman knew when an alleged voyeur was approaching her in a Target store — because she claimed he did the same thing to her two years earlier.
Candice Spivey said the man, who police identified as Jeffery Polizzi, had walked up to her two years prior in a Publix grocery store, asking what she described as inappropriate questions. This time, she was prepared.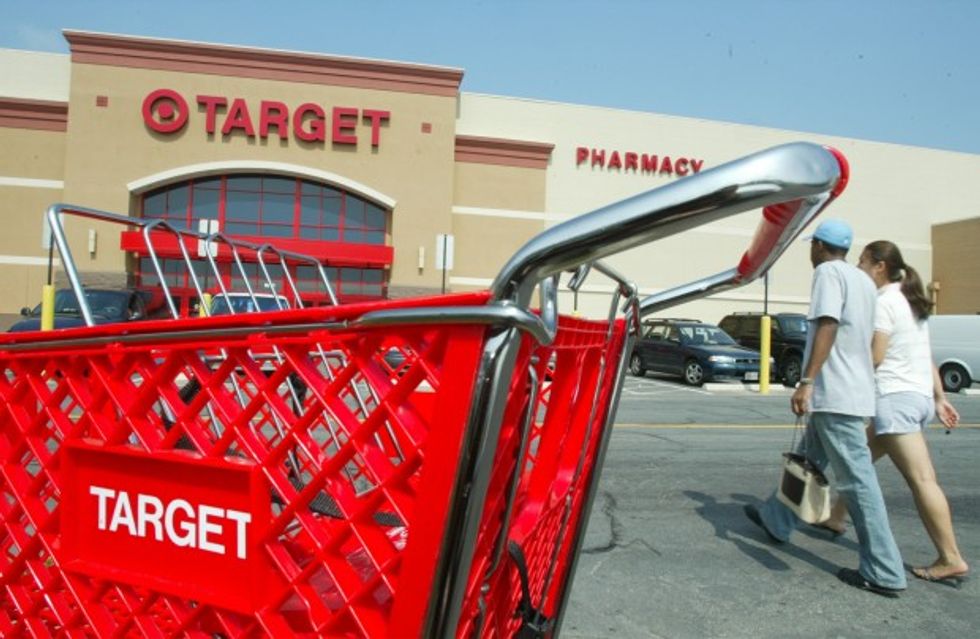 Photo by Alex Wong/Getty Images
When Polizzi allegedly approached her at a Target store in Yulee last month with a basket full men's and women's razors and a phone angled perfectly to record the encounter, Spivey decided to record the ordeal on her own phone.
"You want to make sure it's not too sheer or clear," the man can be heard saying in the video Spivey posted to Facebook.
But the man was not prepared for what came next.
"Right. Do you remember running into me in the grocery store," Spivey asked Polizzi, who was clearly shocked by the question.
At that point, the man dropped his basket and ran toward the door, but Spivey wanted to be sure he was caught him this time.
"I wanted an identification on who he was so I could put this out there," she said.
At the time of publication, the video had approximately 2 million views.
Local authorities did eventually track down Polizzi and charged him with reckless driving after he allegedly fled the scene. At this time, it is unknown whether he has entered a plea or has a lawyer. But this is not the first time he has been accused of inappropriate encounters in retail stores.
Polizzi was previously convicted of "taking photographs of women in dressing rooms" in 2009, according to court documents.
As for Spivey, she said she has no regrets about the way she handled the frightening encounter because Polizzi allegedly has a "history of video voyeurism and has been in trouble for putting cameras in his shoes and filming under girls skirts, in the dressing rooms when girls are changing into bikinis."
"If that is what you have to do to be safe and protect yourself," she said, "you do what you got to do."
The Nassau County Sheriff's Office is now investigating and asking anyone who has had suspicious encounters with Polizzi to come forward.
—
Follow the author of this story on Twitter: