Presumptive Republican presidential nominee Donald Trump slammed Nebraska Sen. Ben Sasse (R) for suggesting late Wednesday in a letter to "the majority of America" that conservatives should have a third option for president.
When asked about Sasse's suggestion by Fox News anchor Bret Baier, Trump sarcastically shot back: "Yeah, he's a real genius."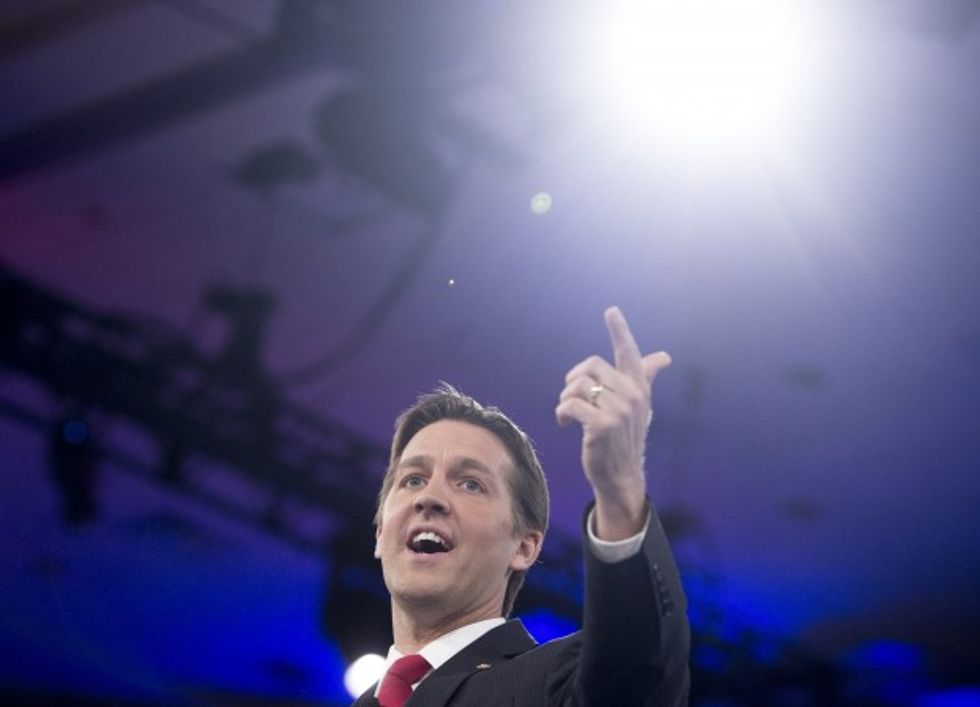 SAUL LOEB/AFP/Getty Images
"Let's say you get somebody to run," he continued. "That means the Republican can't win. Now you have four to five Supreme Court justices that will be picked by Hillary Clinton or whoever it is, but probably Hillary. Bernie even worse."
Trump told the "Special Report" host that it is "because of a guy like Ben Sasse" that Republicans could be blocked from winning the White House in November. Further, the billionaire businessman insisted a third party candidacy would be the "worst thing" because "I'm going to win and I'm going to put wonderful conservative, good, solid brilliant judges" on the Supreme Court.
TheBlaze reached out to Sasse's office but had received no response at the time of publication.
Trump went on to say he would like to fill the vacant seat in the Supreme Court with an individual "in the form of" late Justice Antonin Scalia.
The New York real estate mogul told Baier he has met with the Heritage Foundation he would potentially be laying out up to 15 possible Supreme Court candidates before the GOP convention in July.
Sasse's suggestion for a conservative alternative to Trump is not unprecedented. Many leaders within the Never Trump movement previously told TheBlaze they remain committed to blocking the billionaire businessman from winning in the fall. In addition, House Speaker Paul Ryan said Thursday that he is "just not ready" to support Trump.
Watch Trump's interview with Baier in its entirety:
—
Follow the author of this story on Twitter: