An Arkansas judge resigned Monday after a state commission discovered that he traded thousands of photos of nude male defendants for reduced sentences.
After the images were found on his computer, Cross County District Judge Joseph Boeckmann sent a letter to the Judicial Discipline and Disability Commission, saying his resignation was effective immediately, adding that he will never again seek a job as a local, county or state employee, NBC News reported.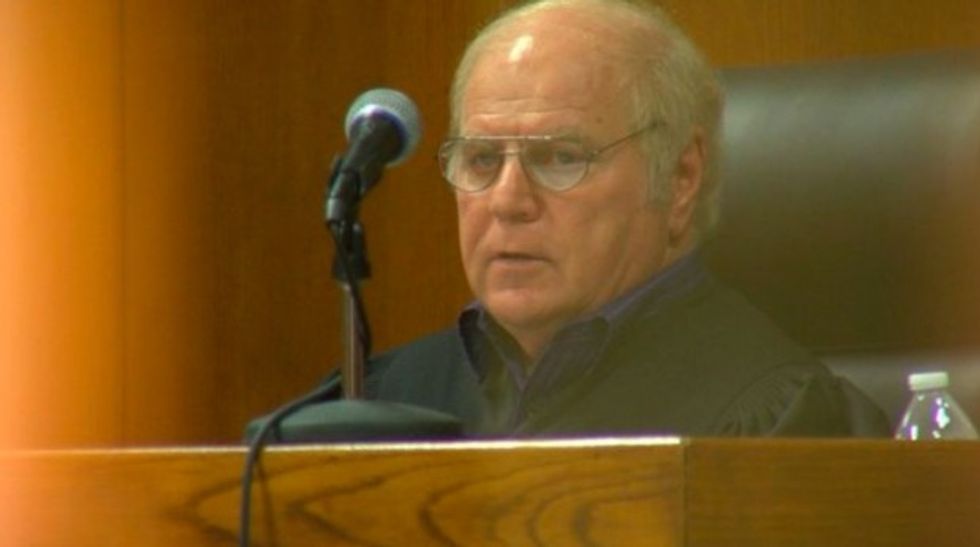 Image source: KARK-TV
Boeckmann's resignation came after the commission said in a May 5 letter to his lawyer that it was in the process of recovering as many as 4,500 photos from his hard drive.
"They all depict young men, many naked who are in various poses inside the judge's home and outside in his yard," the letter read, noting that many of the men received checks from the judge and had appeared in his courtroom as defendants in the past.
"There are numerous photos of naked young men bending over after an apparent paddling," the note continues. "Please accept this as notice to not destroy [or] otherwise dispose of this paddle."
There are allegations of several men — including one under 18 — who said they appeared before Boeckmann for minor violations, according to filings by the commission earlier this year. The county judge would often give his handwritten phone number to the men and later ask them to serve what he pitched as "community service" at his house.
One man claimed to engage in a "sexual relationship" with Boekmann while he paid off fines for which the judge granted him extensions. In yet another case, Boekmann reduced a misdemeanor traffic violation and asked the defendant, identified only as W.M., to bring three bags of cans to his home.
After offering W.M. a drink, which he declined, the judge informed him "that he needed W.M. to pull 2 cans from the bags and bend over as if he were picking up the cans." He then explained to W.M. "how to pose and spread his legs farther apart," according to the document.
In February documents, Boekmann denied the allegations, saying the images were used "to corroborate participation in community service."
—
Follow the author of this story on Twitter: