The GOP presumptive nominee Donald Trump's campaign was quick to say a white nationalist delegate was approved as a result of the a clerical error, but the California secretary of state's office says it's too late to make any changes.
Sam Mahood, a spokesperson for the secretary of state's office, told TheBlaze Tuesday night that Trump's campaign submitted their revised delegate list to their office past the deadline.
"Their delegate list is still the same. We told them that in an email today," Mahood said.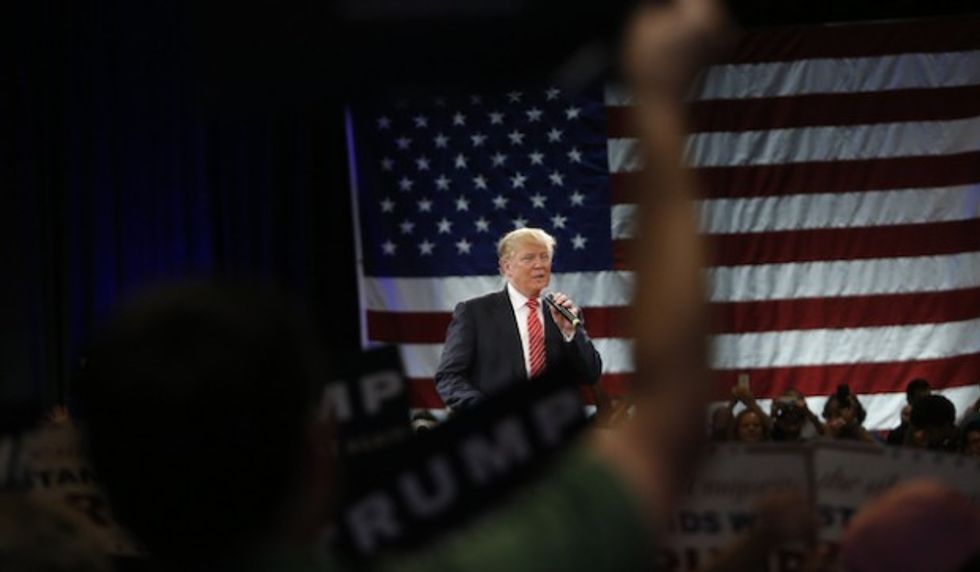 Brian Blanco/Getty Images
Trump's campaign was thrust into the spotlight after Mother Jones reported that the leader of America's Freedom Party, William Johnson, was a member of the campaign's California delegates. Soon thereafter, Trump's campaign released a statement that said a certain delegate had simply been approved by the campaign via a clerical error.
"Yesterday the Trump campaign submitted its list of California delegates to be certified by the Secretary of State of California," Tim Clark, Trump's California state director, said. "Upon careful review of computer records, the inclusion of a potential delegate that had previously been rejected and removed from the campaign's list in February 2016, was discovered. This was immediately corrected and a final list, which does not include this individual, was submitted for certification."
Johnson himself told TheBlaze Tuesday that he had received an email from the Trump campaign stating that he was not, in fact, selected as a delegate. 
"I was naive to think I could make it all the way to the convention," Johnson said.
However, according to Mahood, Trump's delegation list will remain unchanged.
A spokesperson for the Trump campaign was not immediately available for comment Tuesday night.
—
Follow Kaitlyn Schallhorn (@K_Schallhorn) on Twitter