Presumptive Republican nominee Donald Trump has been outspoken about his plan to temporarily ban Muslims from entering the U.S., but he conceded Monday that he would make an exception from London's newly-elected Muslim mayor.
"There will always be exceptions," the brash billionaire told the New York Times when asked how the ban would impact London Mayor Sadiq Khan.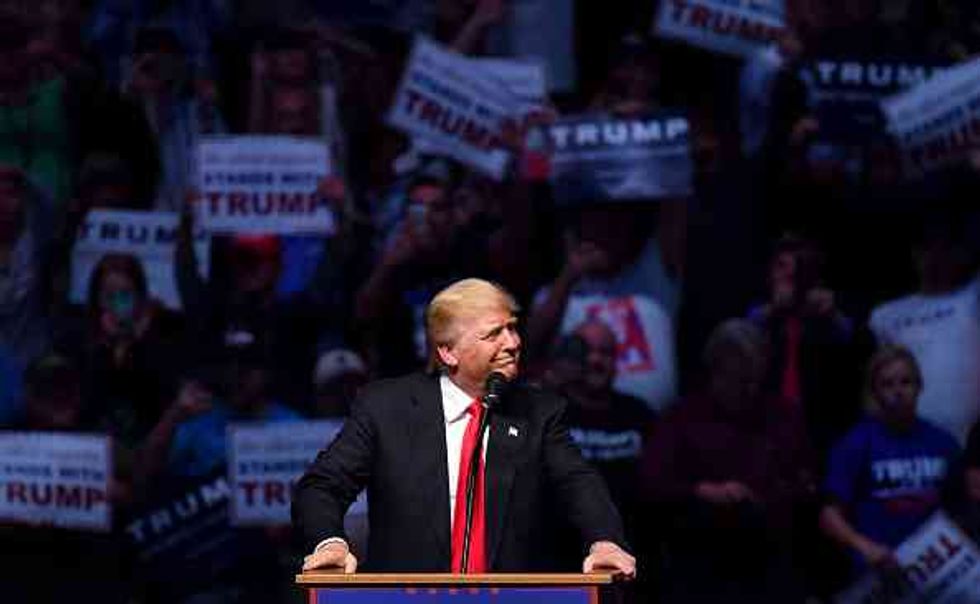 Ricky Carioti/The Washington Post via Getty Images
"I was happy to see that," he continued. "I think it's a very good thing, and I hope he does a very good job because frankly that would be very, very good."
In an interview with Time published Monday, Khan acknowledged that, under a Trump presidency, he would not be permitted to visit the United States.
"If Donald Trump becomes the president I'll be stopped from going there by virtue of my faith, which means I can't engage with American mayors and swap ideas," Khan said.
"Clearly [I'll visit] before January in case Donald Trump wins," he added.
Asked why he is so "happy" to see London elect its first Muslim mayor, Trump said, "Because I think if he does a great job, it will really — you lead by example, always lead by example. If he does a good job and frankly if he does a great job, that would be a terrific thing."
Trump has been frequently criticized for his proposed ban on Muslims, which he announced not long after the November 2015 terrorist attacks in Paris that left 130 people dead.
—
Follow the author of this story on Twitter: