Democratic National Committee Chair Debbie Wasserman Schultz appeared to leave Fox News anchor Bill Hemmer bewildered on Friday when she claimed Hillary Clinton "isn't even the target" of the FBI's investigation into the former secretary of state's private email system.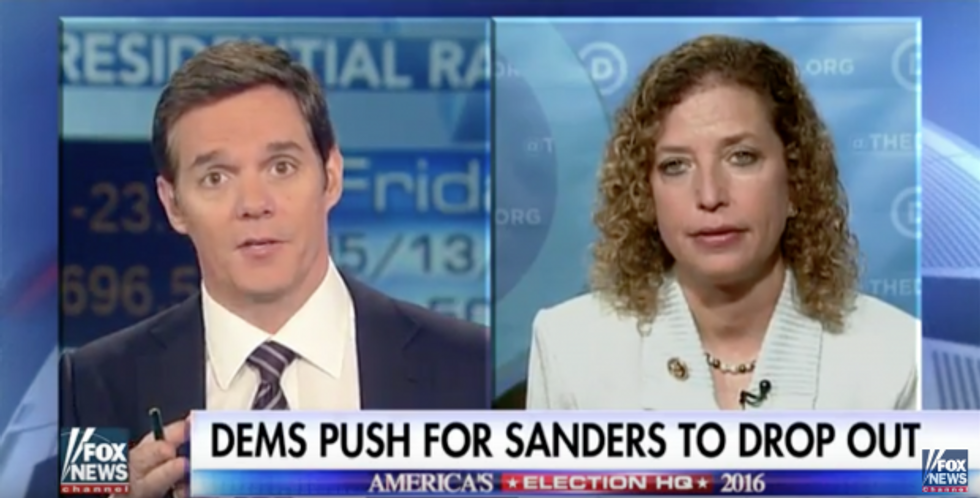 (YouTube/Fox News)
FBI Director James Comey recently rebuffed Clinton's claim that their probe into her emails is only a "security inquiry," calling it a full-fledged "investigation." But Schultz argued the federal agency's target is someone other than Clinton.
"I think it's important to underscore that Secretary Clinton isn't even the target of this inquiry, investigation, whatever 'I' word you want to use," Schultz said.
"How do you know that?" Hemmer asked in a highly curious tone.
Schultz replied, "Because I've repeatedly been told that."
When Hemmer asked if the FBI had made that assertion, Schultz said, "I am only repeating what my understanding is." She then attempted to move on from the topic to the 2016 election.
Watch the segment below via Fox News:
---