On the heels of allegations that Facebook censors conservative news, Milo Yiannopoulos — a popular and provocative conservative writer and speaker — challenged Facebook cofounder and CEO Mark Zuckerberg to a public debate on the issue.
"Users deserve to know whether the Trending Topics on Facebook really are trending, or whether it's just something that some social justice warrior in San Francisco wants you to believe is popular," Yiannopoulos said in a video released Friday. "It's time for Mark Zuckerberg to be honest about it."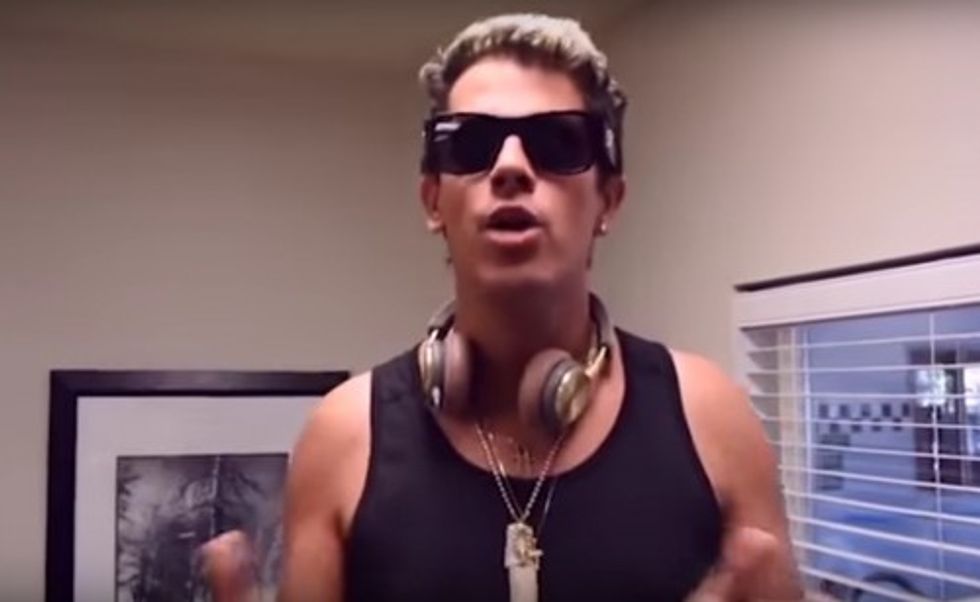 Milo Yiannopoulos (Image source: YouTube)
Yiannopoulos said he also is willing to do a more traditional sit-down interview with Zuckerberg about free speech online — to take place on the Facebook Live platform.
Zuckerberg said in a post Thursday night that he's conducting a "full investigation" regarding allegations that Facebook contractors working on Trending Topics suppressed stories with conservative viewpoints.
The Senate Commerce Committee sent Zuckerberg a letter Tuesday requesting that he answer questions about the allegations. Gizmodo published a report May 3 alleging that Facebook's news curation team avoided stories from certain news outlets, including TheBlaze.
"Conservatives aren't evil or selfish or cruel. We're not monsters, despite the caricatures of us in places like Silicon Valley," Yiannopoulos said in a statement. "We just have a different vision of how to get to where we all want to go. Censoring and de-prioritizing our opinions and our favorite news sources is not one."
"Facebook has to do one of two things," he added. "Either rediscover a commitment to First Amendment principles and allow its users to express themselves freely, or be honest with users about Facebook's biases and let users know that conservatives are going to have a hard time expressing themselves. As a private company, Facebook is entitled to choose either route. But it has to start telling its users the truth."
Yiannopoulos, who is openly gay, has been gaining considerable attention of late for his series of college speaking engagements — which he calls The Dangerous Faggot Tour. It includes no-holds-barred takedowns of left-wing ideals such as feminism, safe spaces and trigger warnings.