A Clinton campaign spokesman declined to comment Monday when asked if former President Bill Clinton would live in Washington, D.C., should Hillary Clinton be elected president.
During a campaign stop in Fort Mitchell, Alabama, Sunday, Clinton said she would put her husband "in charge of economic revitalization" in her administration.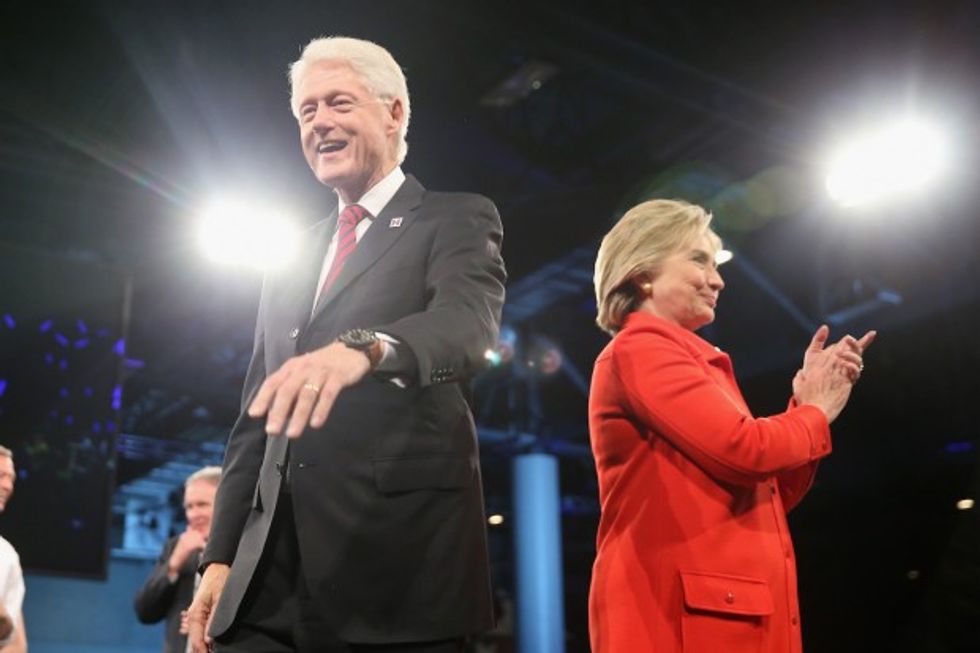 Scott Olson/Getty Images
On Monday, Clinton told CNN's Dan Merica that the former president would not have a position in her Cabinet.
During a 2015 interview on CBS' "Late Show with David Letterman," Clinton said he would move back to the White House for his wife's administration "if I'm asked."
TheBlaze has reached out to the Clinton campaign for more information.
—
Follow Kate Scanlon (@kgscanlon) on Twitter