A YouTube user uploaded a video over the weekend of a woman walking through Target with a Bible in her hand, loudly condemning the company's "inclusivity" policy that permits transgender people to use the bathroom that corresponds with their gender identity.
As of Tuesday afternoon, the video had received close to 170,000 views.
In the clip, which is just shy of two minutes long, the woman marches throughout the store, followed by a group of kids, who are presumably her children.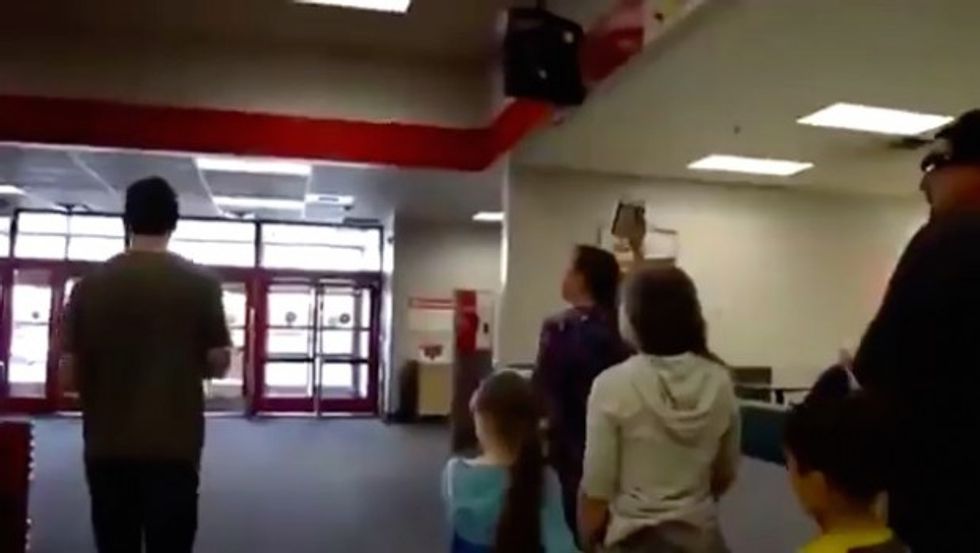 Image source: YouTube
As she paces the perimeter of the store, the woman asserts that she, a mother of 12, is offended by Target's Mother's Day displays, calling them "a deception."
"This is not love, and they have proven it by opening their bathrooms to perverted men," the woman says. "I'm very disgusted by this wicked practice. Target does not protect mothers and children. Mothers, get your children out of this store!"
"Mothers, have enough decency!" she continues. "Get out of this store! It's a dangerous place!"
As the woman and her followers make their way to the front of the store, another woman asks them to "please leave."
"I wouldn't spend a penny of my money here," the woman shouts as she proceeds toward the exit. "This is wicked! This is confusion! This is twisted!"
Before the clip ends, a man following behind the woman yells at the Target workers standing by store's entrance: "Repent! The judgment of God is coming on this nation!"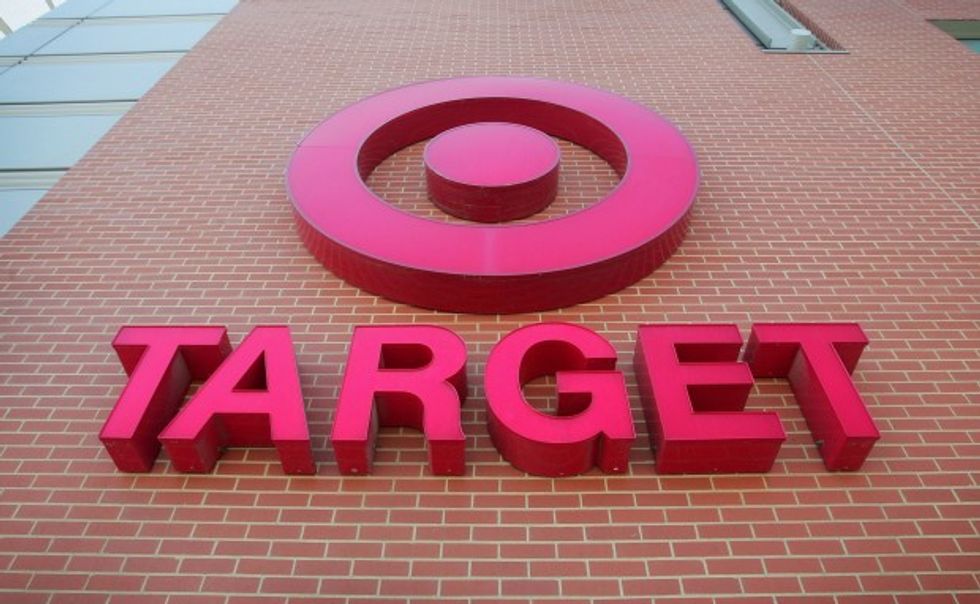 Scott Olson/Getty Images
More than one million people boycotted Target last month after the corporation released its statement of "inclusivity." Since then, the store has experienced a noticeable decrease in stocks.
The issue of transgender people being allowed to use whichever bathroom makes them feel most comfortable, regardless of their physical sex, has sparked a heated national debate over the significance of biological sex and gender identity.
On Friday President Barack Obama, who has spoken in favor of policies like the one Target has put forth, issued a letter directing public schools to allow transgender students to use the bathrooms of their choice.