An Arkansas mom took to Facebook over the weekend to post a stern warning for would-be burglars, complete with a photo of herself holding a shotgun.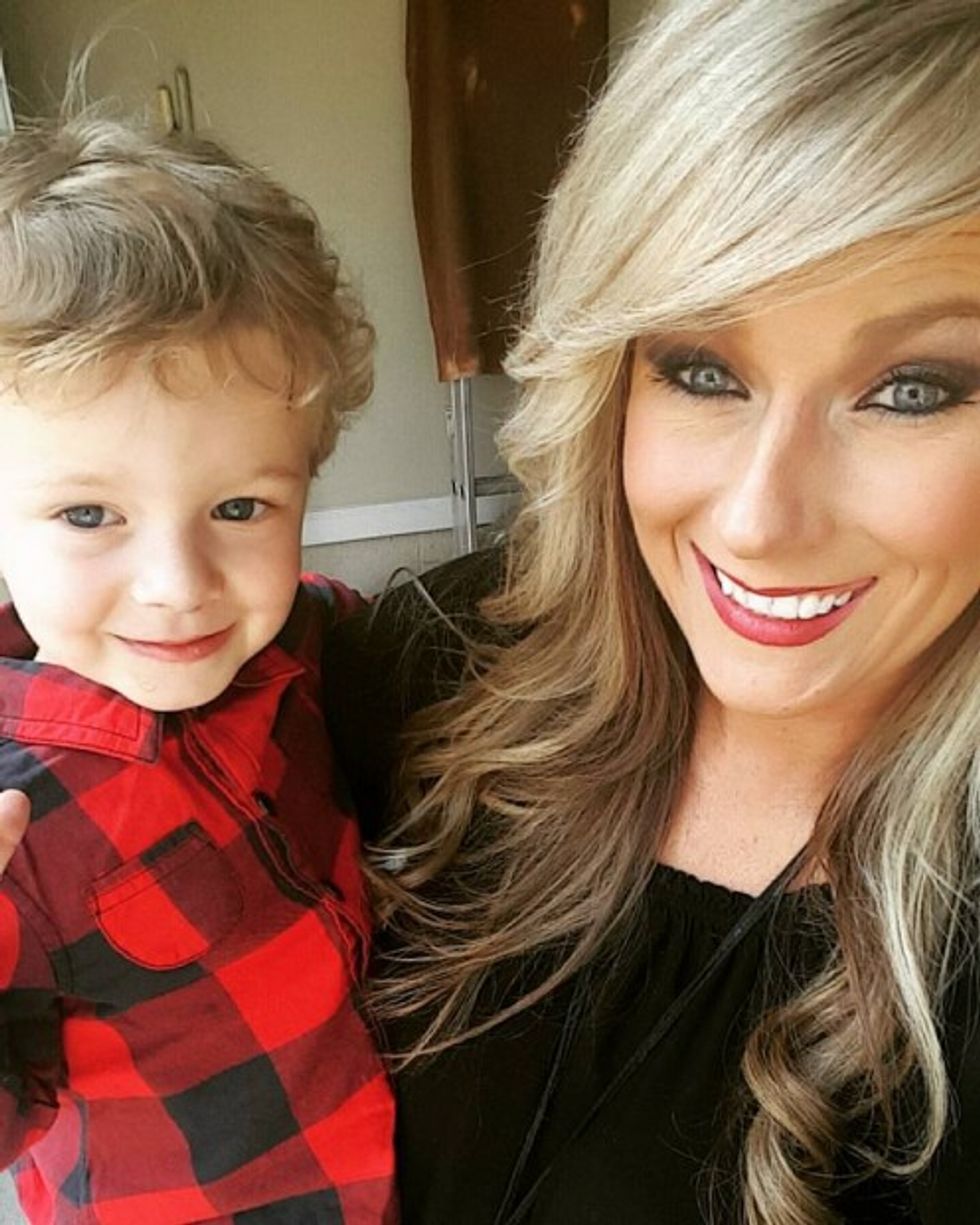 Image via Facebook/Charlene Phillips
Charlene Phillips, a single mother, was at her Jonesboro home Friday when a man selling cleaning products out of his backpack knocked on her door, KAIT-TV reported.
Phillips said that shortly after she began speaking with the man, she got the sense that he was trying to obtain personal information with his various questions. She then began to lie to throw the man off.
When the man reportedly asked for money, she refused, which angered the man, who then stormed off, Phillips told KAIT.
Later that evening, when Phillips was in bed, she said she awoke to the sound of men at her door trying to get inside. After calling the police, she grabbed her shotgun and barricaded herself and her son in her bedroom until authorities arrived.
Phillips was later informed that the alleged intruders woke some of her neighbors and their dogs and quickly left after the dogs began barking.
The event left the woman and her son shaken. "I don't sleep well at all," she told the local TV station. "My son, he has his own bed, his own room but he has been sleeping with me every night. I'm kind of sleeping with my door locked, closed."
Phillips said the photo of her posing with the shotgun started as a joke, but it quickly gained traction on social media, earning almost 2,000 Facebook shares in a couple of days.
Many people reached out to Phillips after reading her post, commending her for defending her home and her family.
In her post, Phillips encouraged others to have a plan ready for emergencies like the one she experienced Friday. She also had a message for potential critics who might condemn her for keeping a gun in her home:
MORAL of my story... be careful who you talk to. Watch for strangers because were all in these mind sets that "it won't happen to me" and it sure can!! Yes it could just be a coincidence but it's just too odd of a night to not think it was related to each other. And I see so many posts about people hating on people who carry guns or have guns around children... well I'm sorry but I promise you I may be feisty but I can't hold off 2 men on my own.
She told KAIT she is not sure if the man who knocked on her door earlier that day and the attempted break-in are connected, but she thinks the two events are too bizarre to be a mere coincidence.