Presumptive Republican presidential nominee Donald Trump is planning to make big changes to the typical structure of the Republican National Convention — and he "wants to control it 100 percent," a "high-level Trump campaign source" told Politico.
"This is the part of politics he would naturally enjoy," the source said.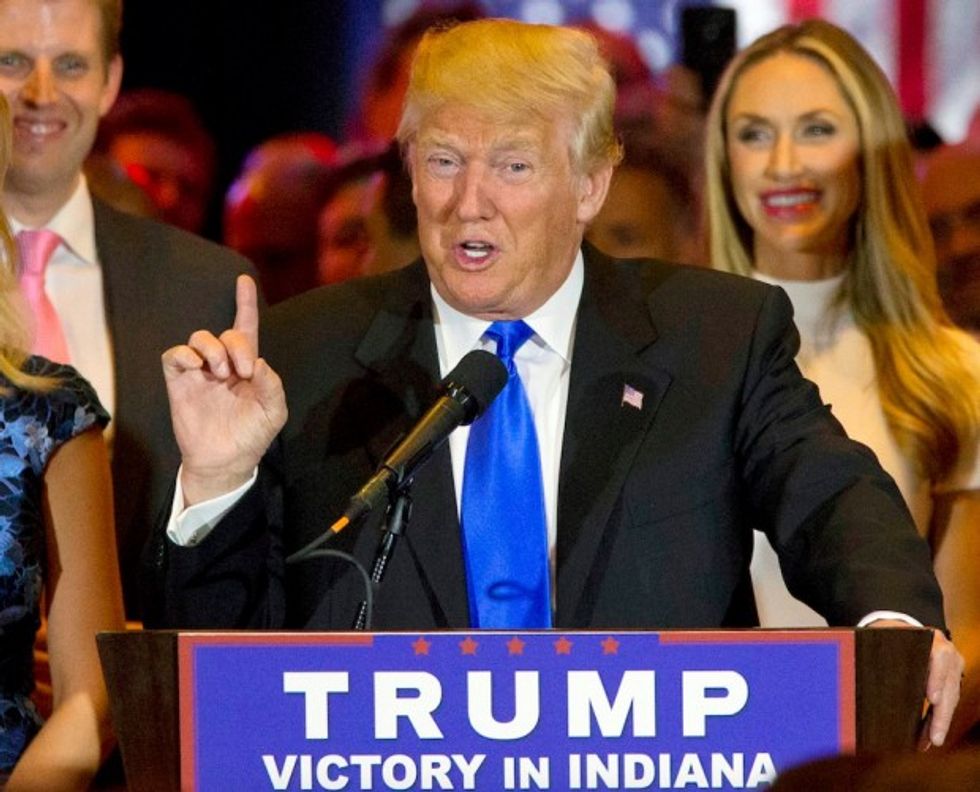 AP Photo/Mary Altaffer, File
The party's four-night convention is typically used as an opportunity for party officials and lawmakers to deliver speeches. In recent years, the vice-presidential nominee has spoken on the third night of the convention and the presidential nominee on the fourth evening.
But Trump is considering speaking all four nights.
Kevin Madden, a GOP media consultant who is not affiliated with the Trump campaign, told Politico, "We're past an era of thinking about this through the lens of C-SPAN."
Madden said that the campaign is "looking at this more like the networks would broadcast or cover an Olympics or reality TV programming."
"One of the things that's been unique about the Trump campaign is the candidate himself has had an ability to create suspense and also drive entire news cycles just with one tweet," Madden said. "I think I would bet on their ability to do it again through the platform of a convention."
According to the report, Trump "plans to create news" during the convention, and he is considering the possibility of using the convention as a platform for unveiling his vice presidential nominee or his choices for his cabinet.
"Announcing the vice presidential nominee before the convention is like announcing winner of 'Celebrity Apprentice' before the final show is on the air," one Trump campaign source told Politico. "This is one of the only opportunities to create tension and drama in the whole show. You better believe Mr. Trump understands that and is looking to maximize that."
"Another operative" affiliated with the Trump campaign told Politico, "If he wants control and to pick the speakers, then it's going to be awkward, disjointed and an ugly convention."
"This will not be the opportunity for people who have a contrarian view to come to the convention and start a fight," the source added.
This article has been updated to reflect that Kevin Madden is not affiliated with the Trump campaign.