George Zimmerman accepted a $250,000 bid Friday for the firearm used in the shooting death of Trayvon Martin, multiple outlets reported.
TMZ reported that the former neighborhood watchman took the last-minute offer after striking an earlier $150,000 deal with a Florida bar owner.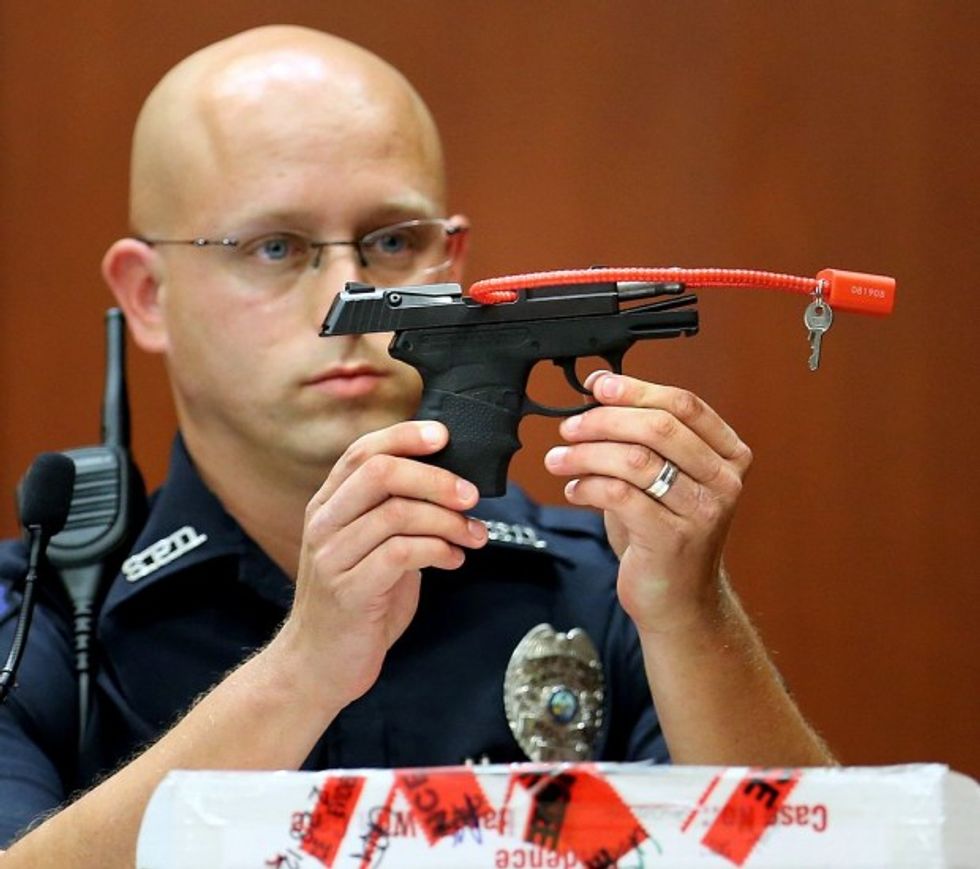 Sanford police officer Timothy Smith holds up the gun George Zimmerman used to kill Trayvon Martin in Seminole circuit court June 28, 2013 in Sanford, Florida. (Joe Burbank-Pool/Getty Images)
Initially, sources told the celebrity gossip website, Zimmerman didn't consider the $250,000 offer to be serious. However, after a deposit was made by the female bidder, he accepted the deal, according to TMZ.
KTVN-TV confirmed through a source that Zimmerman had taken the deal.
Zimmerman, who was acquitted in 2013 for the fatal shooting of Martin, had tried several times to sell the firearm through online auctions. His first auction was shut down by the website it was hosted on and another was overwhelmed by Internet trolls placing fake bids.
—
Follow the author of this story on Twitter and Facebook: