Liberal Comedian Bill Maher delivered a nasty blow to the people of Arkansas on "Real Time" Friday evening while discussing the latest developments in the Hillary Clinton email probe.
In an attempt to explain his view that the so-called scandal is nothing more than poor judgement on the part of the former secretary of state and her husband, former President Bill Clinton, Maher claimed that the Clintons just weren't used to being held accountable by the simple people of Arkansas, where Mr. Clinton formerly served as governor.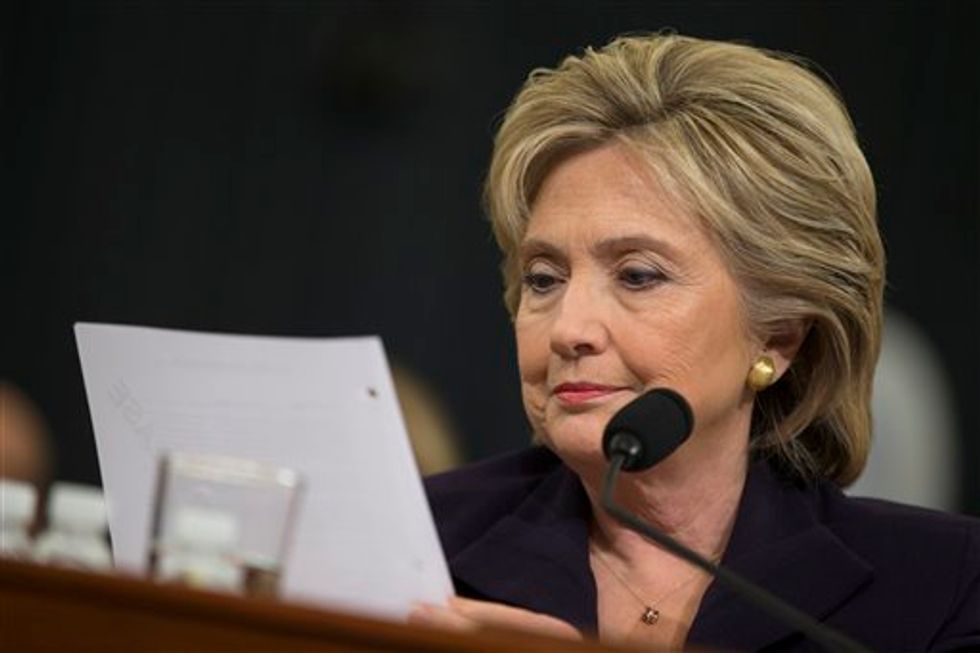 AP Photo/Evan Vucci

"Now, like with all Clinton scandals, what they actually do is never really that bad … . It's always how they handle it," Maher explained.
"I think what the problem is is that these two cut their teeth in Arkansas, and they got used to being able to fool rubes — excuse me, Arkansas — easily. It doesn't work that way in D.C.!" he contiuned.
Guest Melissa Harris-Perry voiced her agreement, saying that the reason why Hillary Clinton is perceived as being untrustworthy is twofold: It is partly due to her inability to address scandals when they arise and partly because of the Trump campaign's vigorous efforts to depict her as "crooked." The former MSNBC host called the resulting effect "confirmation bias."
Friday it was reported that over the months, Clinton misstated key facts about her use of private email and her own server for her work as secretary of state.
The department's inspector general found that Clinton claimed approval she didn't have and declined to be interviewed for the report despite saying, "I'm more than ready to talk to anybody anytime." Scrutiny of her unusual email practices appeared to be unwelcome, despite her contention those practices were well known and "fully above board."
Watch:
—
Follow the author of this story on Twitter: