Two United States military veterans are on a mission to inform others about the devastating effects of Post-Traumatic Stress Disorder (PTSD). U.S. Marine veteran Michael Priddy and U.S. Army veteran David Allison have set out to raise $1 million to fund a Christian ministry that serves the spiritual and psychological needs of former servicemen.
To do this, Priddy and Allison decided to launch a 47-day, cross-country bicycle tour that would raise awareness for PTSD.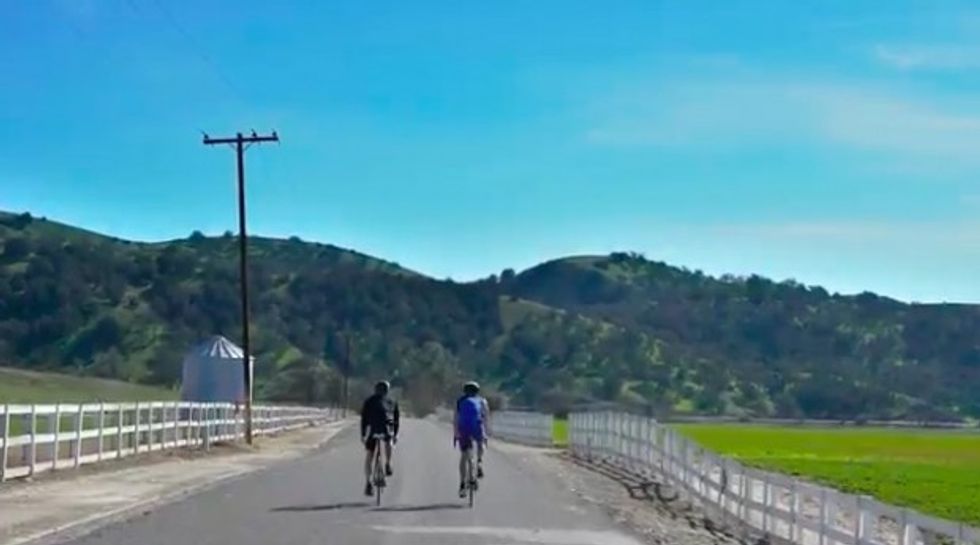 Image source: YouTube/The Eternity Challenge

The two began the 2,700-mile No Man Rides Alone bicycle tour on April 28 in Squaw Valley, California. From there, they will ride town-to-town until they reach their final destination: the Marine base in Quantico, Virginia.
Last week, Priddy spoke with the Christian Post about his experience so far.
Priddy, who served in the War in Iraq and served as a Department of Defense contractor in Iraq and Afghanistan, explained his personal battle with PTSD, which "made him feel like a monster" and eventually led to a divorce and the breakdown of his family.
It was only after attending a six-day retreat program run by the Christian ministry Mighty Oaks Warrior Programs in August 2014 that Priddy began his road to recovery.
Mighty Oaks, which has seven outposts across the U.S., aims to help veterans and active duty military personnel struggling with PTSD discover God's plan for their lives.
The Christian Post reported that 22 veterans and 1 active duty service member commits suicide every day, but none of Mighty Oaks' 1,000 alums has committed suicide.
"It's just the gospel of Jesus Christ and the healing power that can only come from Him and when the men decide to accept Christ," Priddy explained. "It is just that instance when you make that decision and that instance that you get it and finally submit and fall to the altar and say, 'Ok God, do with me what You will.' That is the thing that starts the healing process."
"As any person of faith knows, you are going to struggle everyday," he added. "But, Mighty Oaks creates a brotherhood that we missed from the military — the comradery — it's all the same kind of men who are going through the same things. We are all just going to keep marching towards being Christ-like every single day and that is where the healing comes from."
Priddy shared that once this healing process begins, "suicide gets taken off of the table from there," as these suffering individuals begin to pursue God's purpose for their lives.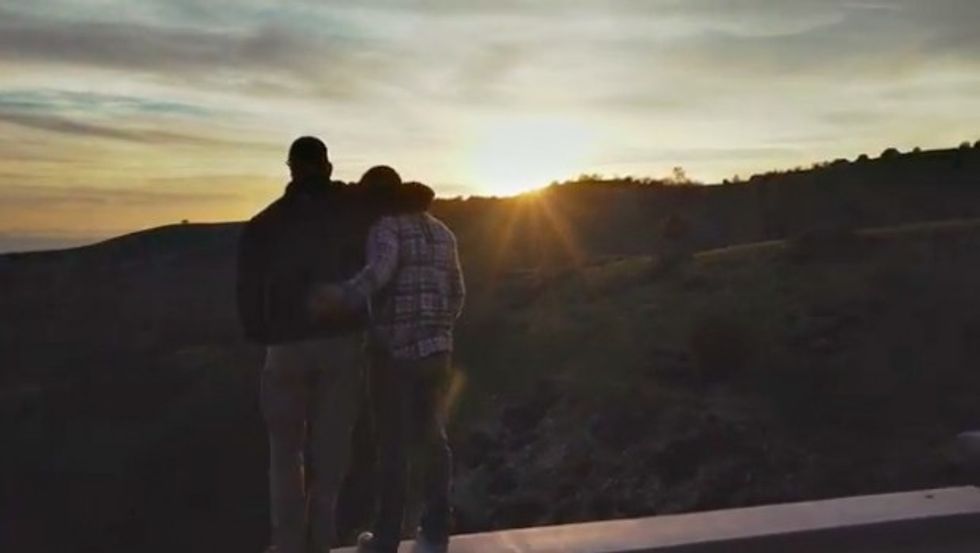 Image source: YouTube/The Eternity Challenge

Priddy works as an instructor at Mighty Oaks' Sacramento-area outpost, which opened in February 2015.
The Marine vet shared that earlier this year, his biking partner and fellow veteran, David Allison, completed the Mighty Oaks program in Sacramento.
Shortly after that, Allison, an Army veteran who also served 30 years as a policeman, came up with the idea of launching a bike tour to serve struggling military personnel and raise money for Mighty Oaks' Sacramento outpost. Allison then recruited Priddy, who came on board the project immediately.
Now, about midway through the journey, Priddy shared that they ride between 35 miles and 100 miles each day.
Thy stop in select towns to visit with veterans at churches, VFW's, American Legions and other community gathering places.
"My concern is getting the message out and meeting veterans that are struggling that want to get better, that want to heal and fix the relationships that they have broken," Priddy said. "I tell my story to anyone and everyone that will listen and I have been blessed to meet a bunch of men who have been struggling and want to go through the program and want to get better and have gotten signed up and are just waiting to go."
Joining the two veterans on their journey are colleagues who ride behind them in a vehicle carrying spare bicycle parts, shirts and other gifts for people that donate to their cause.
Priddy said that riding a bicycle across the country presents many physical challenges, like biking through the Rocky Mountains at about 11,000 feet above sea level. But for Priddy, Allison and their colleagues, the trip has been a testament to God's ability to supply strength and motivation to keep moving forward.
"We have scripture reading every morning. Before we set out each morning, we all come together and pray. Sometimes its really, really difficult, especially going over the path in Colorado," Priddy shared. "It wasn't very easy. There were a bunch of times where I wanted to just fall over but God kept whispering to me that 'You can do it.'"
To learn more about No Man Rides alone, or to donate, click here.