SiriusXM hosts Stephen K. Bannon and David Webb announced Tuesday that the radio network has suspended broadcast of Glenn Beck's radio program following controversial comments author Brad Thor made about presumptive Republican nominee Donald Trump.
"Comments recently made by a guest on the independently produced Glenn Beck Program, in our judgement, may be reasonably construed by some to have been advocating harm against an individual currently running for office, which we cannot and will not condone," SiriusXM said in a statement.
The network has suspended Beck's program for the coming week and is "evaluating" its place in their lineup moving forward.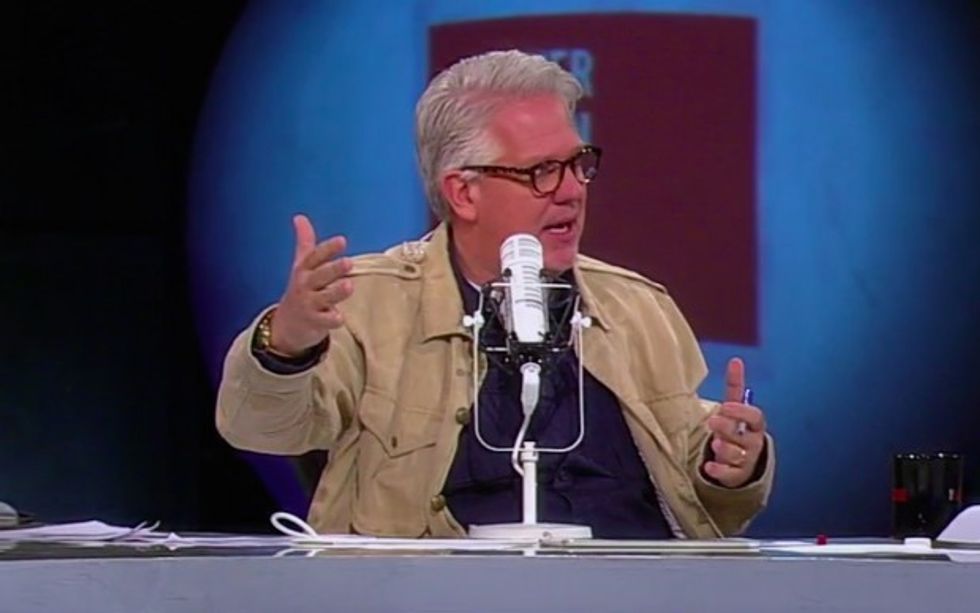 Image source: TheBlaze TV
"SiriusXM is committed to a spirited, robust, yet responsible political conversation and believes this action reflects those values," the statement continued.
The controversy came after Thor made comments about Trump last week that many interpreted as a suggestion of assassination, should the billionaire businessman become president.
"With the feckless, spineless Congress we have, who will stand in the way of Donald Trump overstepping his constitutional authority as president?" Thor asked. "If Congress won't remove him from office, what patriot will step up and do that if, if, he oversteps his mandate as president, his constitution-mandated authority as president, I should say."
"If he oversteps that, how do we get him out of office?" he continued. "And I don't think there is a legal means available. I think it will be a terrible, terrible position the American people will be in to get Trump out of office, because you won't be able to do it through Congress."
Beck and radio co-host Pat Gray responded to the ordeal in a Facebook post, saying the Drudge Report, which shared the original story, is "a total fraud and an embarrassment" and founder Matt Drudge is a "despicable lying scumbag."
"That is NOT what he meant, nor is it what we thought. How evil do you have to be to think this?" Beck wrote.
Beck's statement continued: "As you know if you were listening this morning, Brad was discussing the possibility that if Trump ever got completely out-of-control as President, there would be no way the Republican Congress would ever impeach him. So, even if it were necessary, patriots have no way to get him out of office."
In a comment to TheBlaze, Thor, who previously called on people to pray for Trump's safety, said he was discussing a "hypothetical America under a dictator," reiterating that he was not referring to an "assassination" in his comments.
"What happens if a president suspends the Constitution and Congress does nothing?" Thor asked. "Safeguarding the Republic against despotism is a topic of conversation that dates back to the Founders."
Offering additional clarification about his previous comments, Thor said, "If we had to unseat a president without the backing of the Congress, we would need a patriot along the lines of George Washington to lead the country from tyranny back to liberty."
—
Follow the author of this story on Twitter: