Half of voters polled think Hillary Clinton should continue her Democratic presidential candidacy even if she is facing a federal felony indictment.
While 43 percent of those surveyed in the latest Rasmussen Reports poll said Clinton should promptly end her campaign should she be charged with a felony due to the use of her private email server during her time as secretary of state, 50 percent said she should continue her campaign and wait for a court to determine whether or not she's guilty.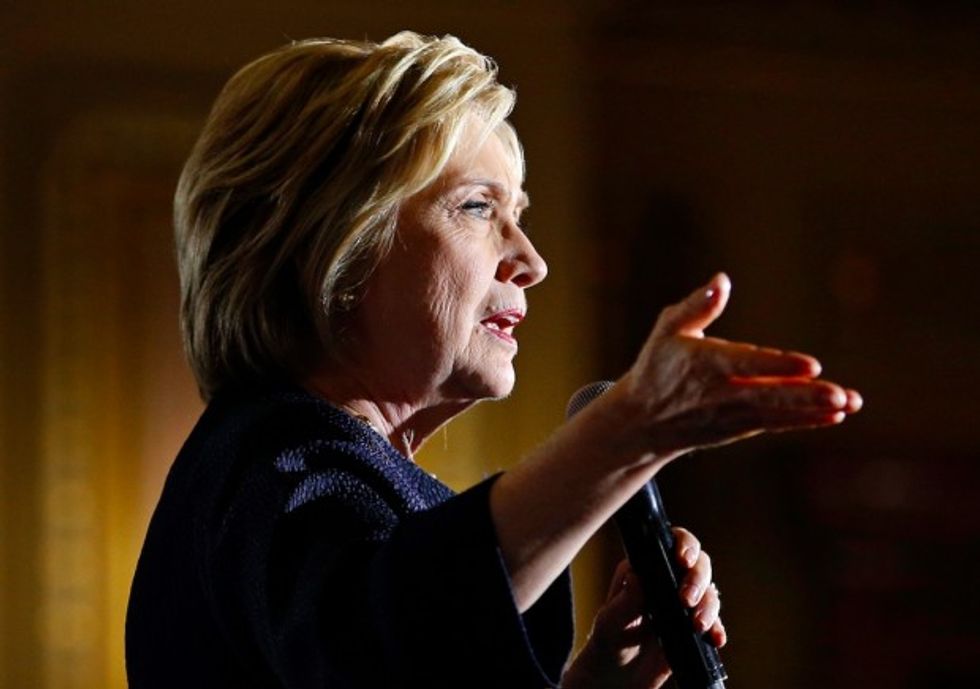 AP Photo/John Locher
The specific question asked by Rasmussen said, "If Hillary Clinton is charged with a felony in connection with the e-mail investigation, should she immediately stop campaigning or should she continue running until a court determines her guilt or innocence?"
Of the Democratic voters surveyed, 71 percent said they believed Clinton should continue to run, while 30 percent of Republicans and 46 percent of unaffiliated voters said the same.
When Rasmussen surveyed voters in August, 46 percent of voters — including 24 percent of Democrats — said Clinton should end her presidential campaign until any and all legal questions had been answered with regard to the email controversy.  
Rasmussen surveyed 1,000 likely voters between May 29 to May 30 with a margin of error plus or minus three percentage points.
—
Follow Kaitlyn Schallhorn (@K_Schallhorn) on Twitter