BUJUMBURA, Burundi (TheBlaze/AP) — Eleven secondary school students were arrested in Burundi for scribbling on photos of President Pierre Nkurunziza, parents and a government official said Tuesday.
The youths, aged 14 to 19, were charged with insulting the head of state, a crime punishable by imprisonment of between six months to five years, plus up to $32 in fines, the governor of Muramvya province Emmanuel Niyungeko said.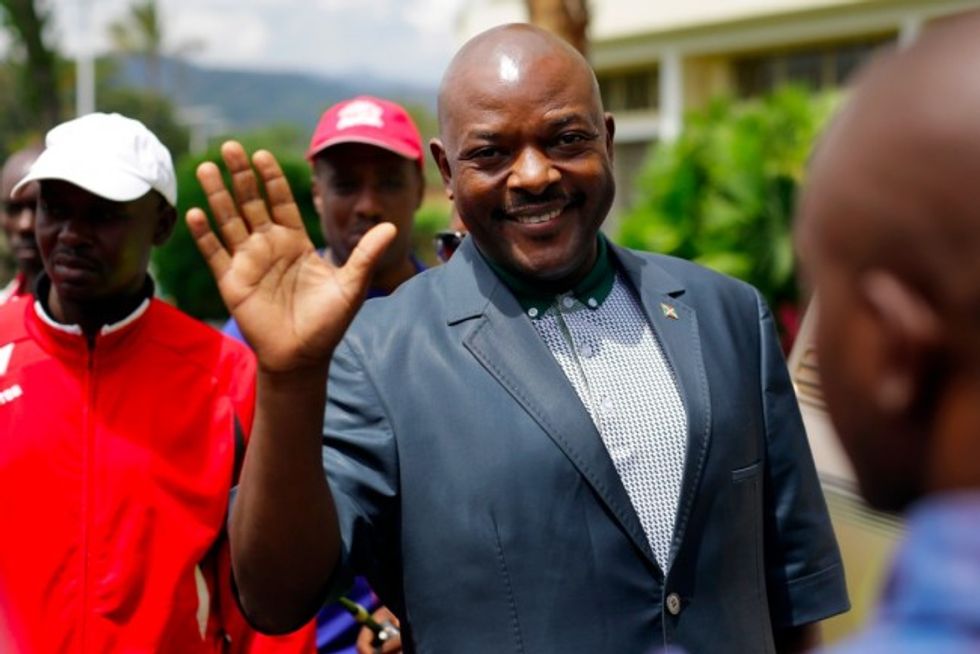 Burundi President Pierre Nkurunziza (AP Photo/Jerome Delay)
"Justice must prevail," he said. "After God came the king. Today we have no kings; it is the president who replaced them. So he is in the second position of honor after God. These children made a serious offense. We will keep consulting judicial authorities and parents in order to find a solution."
The teens were arrested Friday, according to Melanie Nijimbere, who said her daughter Darlene is one of those being held in Muramvya's main prison. The president's photo was in a text book which is shared among three classes, she said.
"Our children never come with books at home ... How can they know exactly those who made the squiggles?" said Nijimbere. "No witness has forward to say they have seen my daughter doing that ... They should all be released immediately."
Six of the 11 students were released temporarily after the group appeared before a judge Tuesday, a judicial source told News 24.
The six teens included three boys and three girls, each aged under 17. They will now undergo a separate judicial process for minors, the source said.
The five other students, each older than 18, will remain jailed until further notice.
Last year President Nkurunziza won a third term in office that critics say is unconstitutional and has caused turmoil in Burundi that the U.N. says has resulted in more than 400 deaths. More than 260,000 people have fled the ountry fearing it could return to civil war. Hundreds have also fled fearing persecution or assassination for opposing Nkurunziza's third term.
The United States last week sanctioned two Burundian government officials and a rebel leader by freezing their accounts in the U.S. and prohibiting U.S. nationals doing business with them. The two government officials were accused attacking those opposed to Nkurunziza's third term.