A pair of armed men rushed into a McDonald's in Besancon, France, Sunday hoping to grab the cash and dash, but they quickly found out that they chose the wrong fast-food joint to stick up.
French police said the two men in their 20s fired a warning shot before cleaning out the registers of about $2,280, according to NPR. However, unbeknownst to the alleged robbers, there was a team of 11 special forces personnel seated among the 40 McDonald's patrons in the restaurant at the time.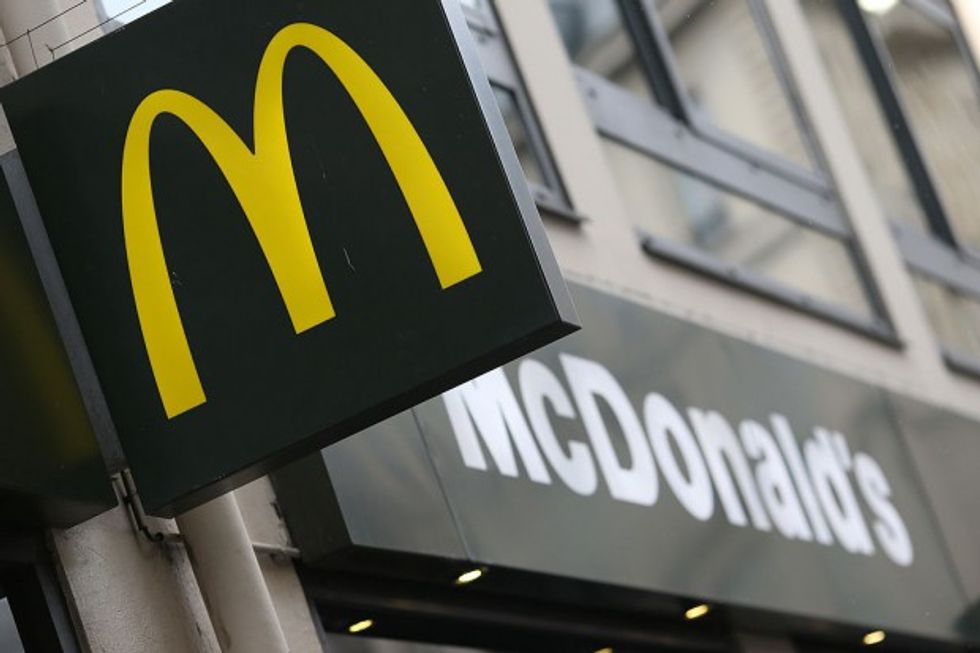 Kenzo Tribouillard/AFP/Getty Images
Even more ironic was the fact that the elite French special forces group specializes in hostage situations. But during the robbery, the French officers initially took an entirely hands-off approach.
"It was out of the question to use their weapons, as this would have created difficulties and could have placed many people's lives in danger," local prosecutor Edwige Roux-Morizot said, according to The Telegraph.
But ultimately, the team did choose to take action. Reportedly, one of the would-be thieves tripped while trying to rush out the door, but before he could clear the threshold, the special forces team detained him.
The other alleged robber refused to put his weapon down when French forces ordered him to do so, police said. As a result of his belligerence, one of the special forces members shot the uncooperative man in the stomach.
No bystanders, employees or diners were injured in the ordeal and the two suspects were transferred to a nearby hospital for treatment. The young men will reportedly face charges of armed robbery.
The special forces team are part of the Groupe d'Intervention de la Gendarmerie Nationale, commonly referred to as GIGN. Per the Washington Post, the GIGN "was created in the aftermath of the hostage situation at the 1972 Olympic games in Munich, when Israeli Olympians were held against their will and eventually killed."
(H/T: NPR)
—
Follow the author of this story on Twitter: