Presumptive Republican presidential nominee Donald Trump doesn't want to be president and won't end up on the GOP ticket, according to advertising guru and television personality Donny Deutsch.
Appearing on "Morning Joe" Friday, Deutsch jumped into the panel's conversation on Trump's campaign since the candidate's controversial comments about the judge presiding over the Trump University lawsuit.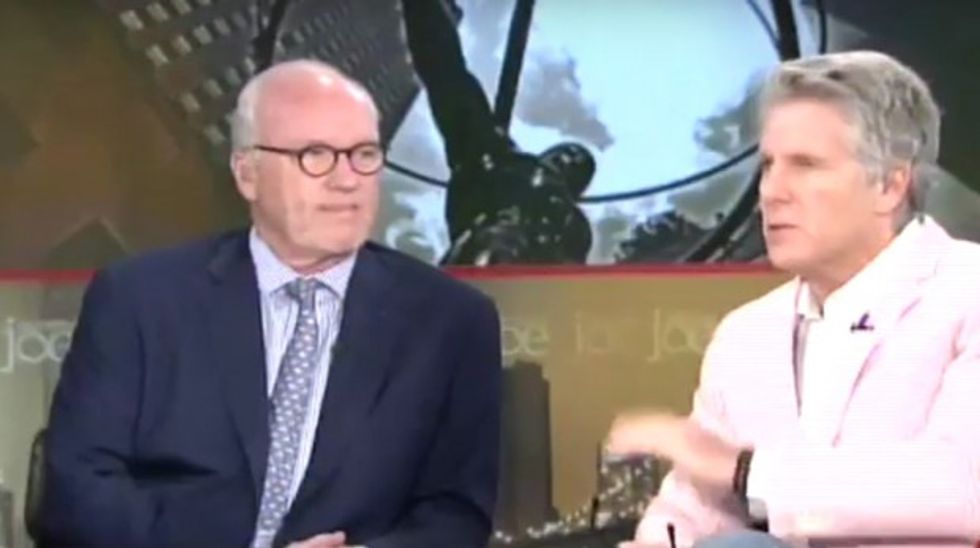 Donny Deutsch on right. (Image source: YouTube)
"I've said it all along," Deutsch interjected, "he doesn't want to be president."
Recalling what he said was a private conversation during Trump's victorious primary season, Deutsch said Trump told him, "Can you believe this?"
Deutsch said he replied, "Dude, I know you wanna run, but do you actually want to president?" Trump then "changed the subject," Deutsch said.
"I'll say it again," Deutsch concluded, "he's not gonna be on that ticket."
TheBlaze's Mike Opelka contributed to this story.