A Harvard Law School graduate is suing the New York Board of Law Examiners because she says their failure to grant her requested accommodations for the bar exam due to her disability resulted in the loss of a high-paying job.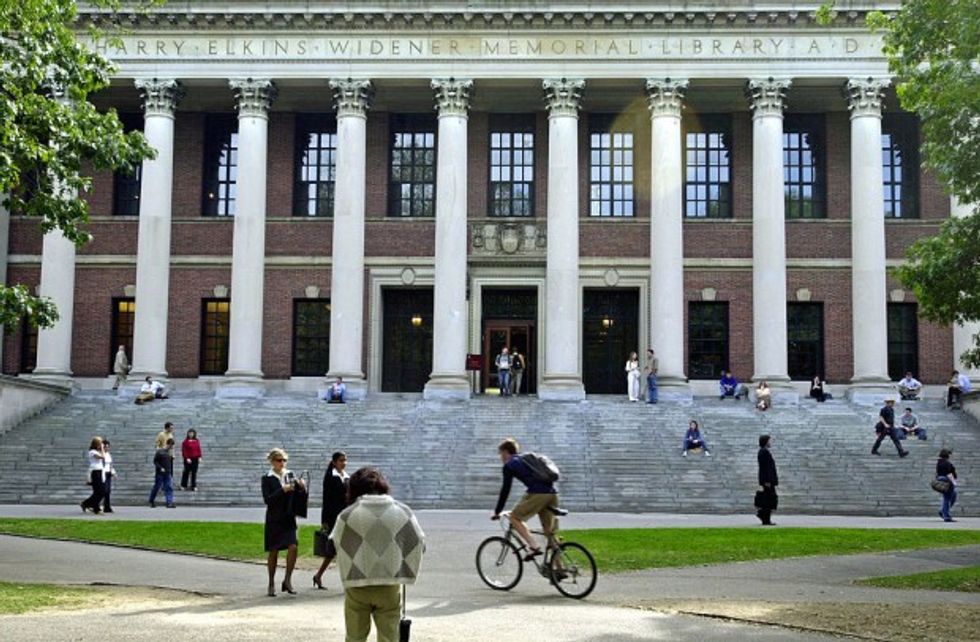 Harvard's Widener Library in Cambridge, Massachusetts (William B. Plowman/Getty Images)
According to the New York Daily News, Tamara Wyche, 29, failed the bar exam twice before she ultimately passed in 2015. Wyche suffers from "debilitating panic attacks" and requested that she be granted additional time to take the test, stop-clock breaks and a private exam room for her test.
Wyche said she provided the board with letters from her doctors, as well as Harvard administrators, that she has been diagnosed with depression and anxiety and that she had been granted similar accommodations by her school, Boston Magazine reported.
After her requested accommodations were granted on her third attempt, Wyche passed the bar. Wyche's two failures reportedly resulted in the loss of "a lucrative job offer" from a prestigious law firm.
According to the Daily News, Wyche wrote in her complaint that "top law firms do not wish to employ someone who failed the bar examination twice."
John McAlary, the board's executive director, told Law.com, "We get hundreds of requests a year and we grant hundreds of requests. Our board is very sensitive to the needs of the disabled, and we're proud of our track record in providing accommodations."
—
Follow Kate Scanlon (@kgscanlon) on Twitter and Facebook.