A BBC interview with a man who voted in favor of the successful Brexit measure to have the U.K. leave the European Union has gone viral after he stated that he didn't think his vote "was going to matter" and that he is "worried" about its ramifications.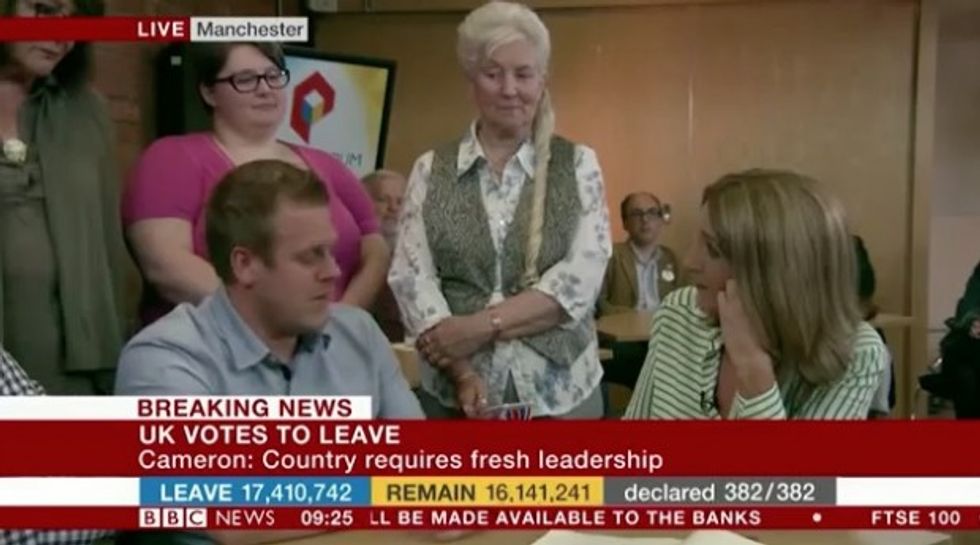 Image source: YouTube/BBC
Asked about the results of the referendum, the man, identified only as Adam, said, "I'm a bit shocked to be honest."
"I'm shocked that we actually have voted to leave. I didn't think that was going to happen," he said. "My vote, I didn't think was going to matter too much because I thought we were just going to remain, and the David Cameron resignation has blown me away to be honest."
Prime Minister David Cameron, who advocated remaining in the EU, announced that he will resign from his office following the results.
"I think the period of uncertainty that we're going to have for the next couple of months, that's just been magnified now," Adam continued. "So yeah, quite worried."
Britain will be the first major country to leave the EU.
Watch Adam's interview below:
—
Follow the author of this story on Twitter and Facebook: