LONDON (TheBlaze/AP) -- Ratings agency Standard & Poor's strips UK of top credit grade in wake of EU vote.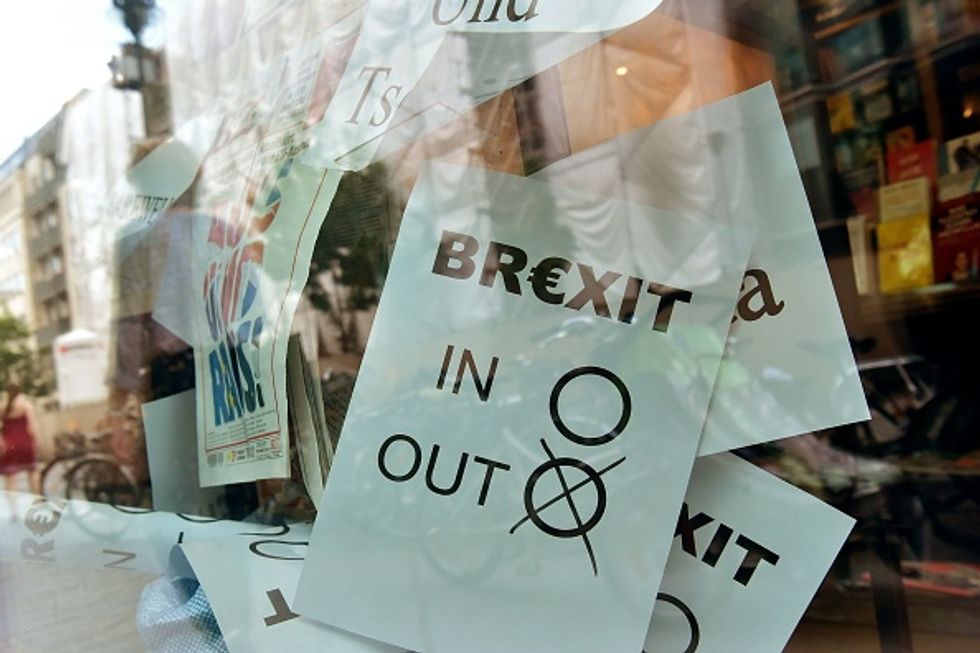 A poster featuring a Brexit vote ballot with "out" tagged is on display at a book shop window in Berlin on June 24, 2016.
Britain has voted to break out of the European Union, striking a thunderous blow against the bloc and spreading panic through world markets on June 24 as sterling collapsed to a 31-year low. (John MacDougall/AFP/Getty Images)
The ratings agency downgraded the European country's credit grade from AAA to AA after the historic vote, which sent global markets into a free fall on Friday.
British Prime Minister David Cameron announced after the vote that he planned to resign his position.
—