Presumptive Democratic presidential nominee Hillary Clinton was "abusive" and "vindictive" as first lady, former Secret Service agent Gary Byrne, author of the new book "Crisis of Character," told Fox News' Sean Hannity on Monday.
"I've never seen any example that would lead me to believe she could lead this country," Byrne said.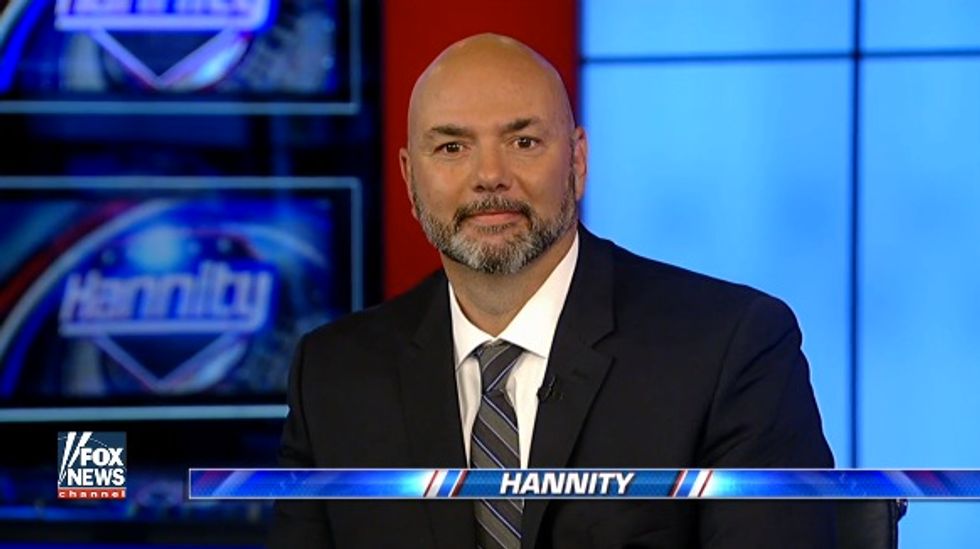 Former Secret Service agent Gary Byrne (Image source: Fox News)
Byrne said that Clinton "didn't have the temperament to handle the social office when she was first lady" and "does not have the temperament" to be the commander in chief.
"She's a dictator," Byrne said. "She comes across as a dictator."
Byrne said that the former first lady was always "angry" and would frequently berate and belittle her staff:
There's many examples that I cite in my book where she blows up at people. Like I've said, she has blown up at me before, and agents, and her staff. At one time, I saw her staff so afraid to tell her about a mistake that was made. They weren't upset about the waste of the mistake, ordering the wrong invitations, they were terrified that someone was going to have to tell Hillary Clinton that there was a mistake made.
Byrne said that Clinton once screamed at him, only to introduce him to a visiting group of tourists as her "favorite" Secret Service agent an hour later. But Byrne said that Clinton was always kind in front of the cameras.
"People need to know this is serious," Byrne said. "Her behavior is appalling. It is just two different people."
Byrne said he hopes his book makes a difference in the upcoming election.
"I feel so strongly that people need to know the real Hillary Clinton and how dangerous she is in her behavior," Byrne said. "She is not a leader."
Watch below:
This post has been updated to reflect that the title of Bryne's book is "Crisis of Character."
—
Follow the author of this story on Twitter and Facebook: