Donald Trump is hoping to turn up the heat this summer with a star-studded GOP Convention next month.
According to a Bloomberg Politics report, Team Trump is working to bring a "broad slate" of celebrities and sports stars to the Quicken Loans Arena in Cleveland.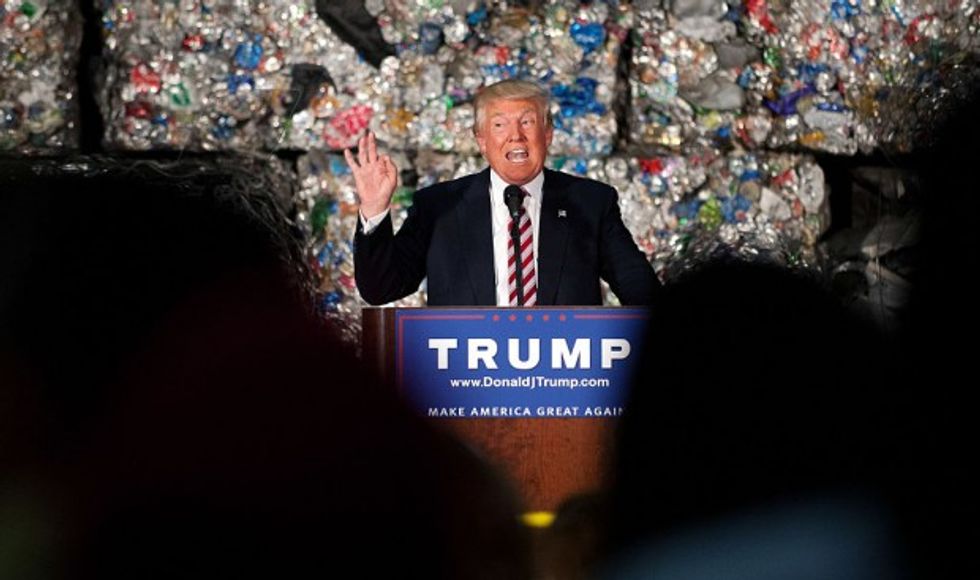 Photo by Jeff Swensen/Getty Images
The first stars supposedly being considered include former undisputed heavyweight champion Mike Tyson, legendary Chicago Bears coach Mike Ditka, former Indiana University basketball coach Bobby Knight and NASCAR chief Brian France, organizers reportedly said.
The role these stars would play in the convention has not yet been decided, according to the report, and it remains unclear whether or not they would speak on stage to delegates and television cameras.
Knight, who endorsed Trump in April, said the billionaire businessman is the "most prepared man in history" to be president. Additionally, Tyson, who also endorsed Trump, publicly defended the presumptive GOP nominee when he announced his proposed ban on Muslim immigration in December of last year.
On the campaign trail, Trump has touted the endorsement from Tyson, who has only recently re-emerged in popular culture, saying, "You know, all the tough guys endorse me. I like that."
However, Trump was criticized for boasting about Tyson's endorsement, given the fact that the former boxer has served three prison sentences in Indiana after being convicted in the state of raping a beauty pageant contestant. But, at the time of his sentencing, Trump said the controversial endorser was "railroaded" by the young woman.
Separately, in venues surrounding the July 18-21 convention, popular groups like the 1960s-era surf band The Beach Boys, 1970s-era rock band Journey, 1980s-era Poison frontman Bret Michaels, country star Martina McBride, country group Rascal Flatts and pop-country band The Band Perry, a siblings trio, will perform throughout Cleveland.
Organizations like Concerts for a Cause, the Creative Coalition, the Cleveland Clinic's educational foundation, law firm Jones Day's foundation and others will be hosting the events. The musical performances will be paid for by the various private groups, not the Republican National Committee.
Back in the convention venue, the stage, which will feature curving white staircases and a gigantic digital screen made of more than 600 LED panels, was unveiled for the first time Tuesday.
—
Follow the author of this story on Twitter: