Hillary Clinton could sit down for an interview with the FBI in the next few days as part of the bureau's probe into the former secretary of state's use of a private email server to conduct official State Department business, according to a new report.
An unnamed source told ABC News Friday the Justice Department's desire is to complete the investigation and make recommendations on whether or not charges should be filed against Clinton, the presumptive Democratic nominee, or any of her staffers before the two major party conventions, both of which will take place in the second half of July.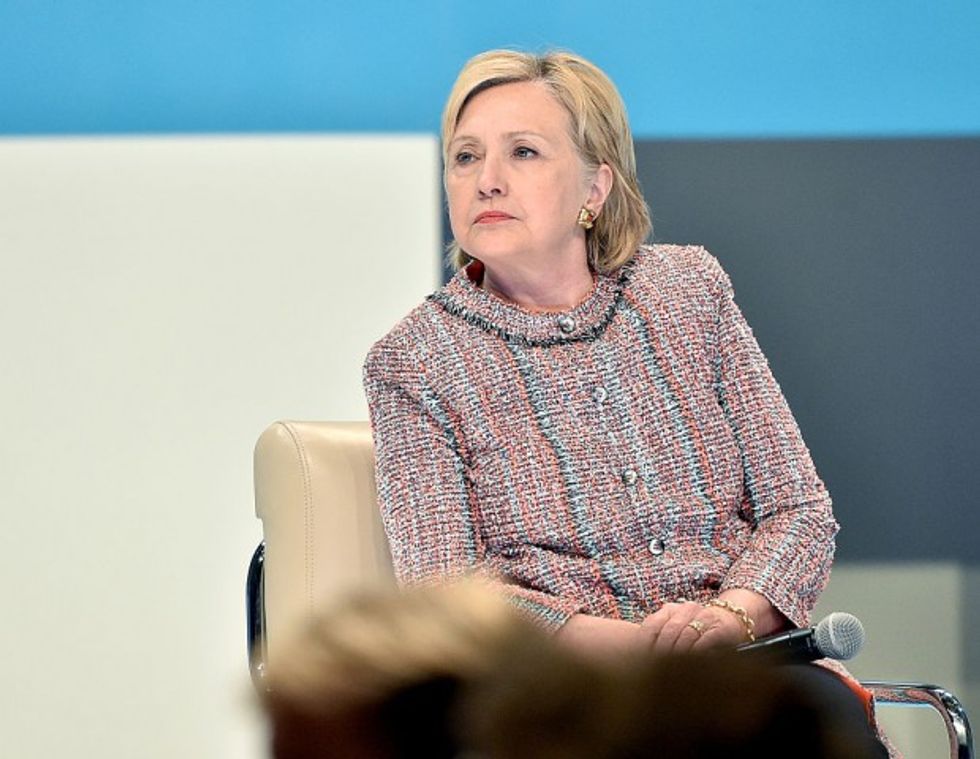 Photo by Mike Windle/Getty Images for Beautycon
The source's comments to ABC come several hours after The Daily Caller broke a story suggesting the crucial interview could take place as soon as Saturday. According to The Daily Caller's Chuck Ross, the discussion would be conducted in Clinton's Washington, D.C., home.
Though the interview may be imminent, officials will want ample time to review the results of the sit-down and compare it to everything discovered in the months-long investigations into the issue, the source said.
News of the potential interview comes the same day U.S. Attorney General Loretta Lynch, speaking at the Aspen Ideas Festival in Colorado, said she would not overrule the recommendations of the FBI, but would continue to be briefed on the matter.
Lynch has been the subject of sharp criticism following a decision to hold a 30-minute impromptu meeting with former President Bill Clinton on the tarmac of Phoenix's Sky Harbor International Airport on Monday. The attorney general indicated she regretted the meeting, saying the event "cast a shadow" over the public perception of neutrality in the federal probe.
Citing a "well-placed source in the FBI," Fox News anchor Bret Baier reported Friday that several FBI agents are "livid" over Lynch's private discussion with the former commander in chief.
"Not just because of the optics and the bad appearance, but also because Bill Clinton is a potential target, a potential witness intricately involved in the second part of the investigation," Baier said. "And that is the corruption investigation into the possible mishandling, misdealings with the Clinton Foundation."
Late Thursday, it was revealed that State Department officials are seeking a 27-month delay in releasing 14,000 pages of emails between Clinton and four top aides and officials with the Clinton Foundation and Teneo Holdings, a global consulting firm with deep Clinton ties.
Should the extension be granted, the documents would not be released until roughly halfway through the first term of a potential Clinton presidency.
—
Follow the author of this story on Twitter: