Texas Sen. Ted Cruz, a failed Republican presidential hopeful, claimed Tuesday the FBI's decision not to recommend charges against Hillary Clinton "threatens the rule of law" and is demanding "full access" to all the information the agency used in its probe.
In a statement, Cruz questioned the integrity of FBI Director James Comey, who Tuesday morning handed down his recommendation regarding Clinton's use of a private email server as secretary of state.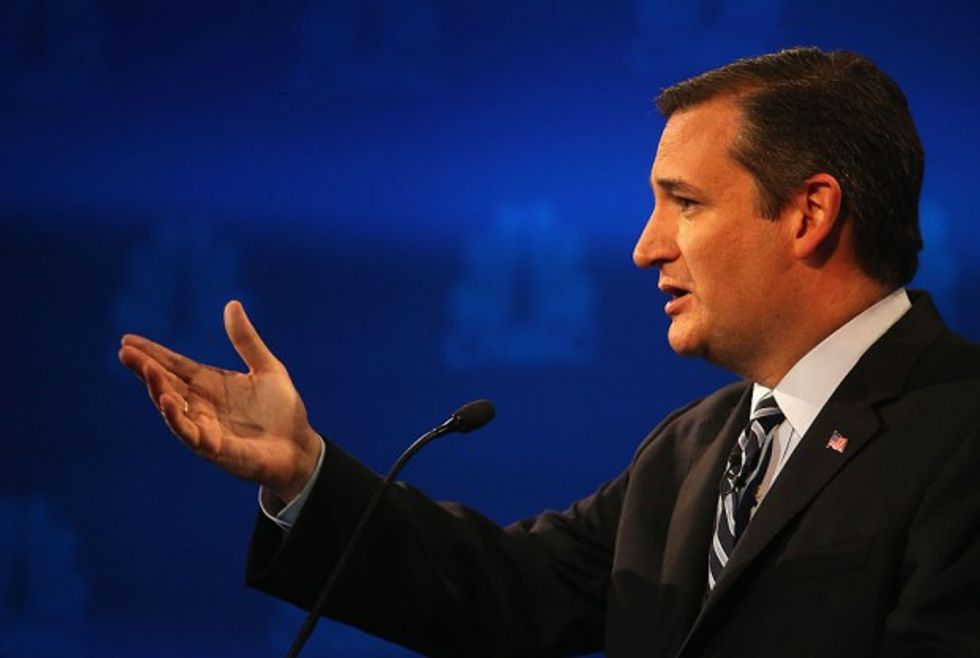 Photo by Justin Sullivan/Getty Images
"While I have tremendous respect for the dedicated men and women of the FBI, I have serious concerns about the integrity of Director Comey's decision, and how it threatens the rule of law," he said.
Cruz argued that the Justice Department has become "politicized" under President Barack Obama, adding that he hopes a similar "politicization has not similarly corrupted the Federal Bureau of Investigation."
The Texas lawmaker's comments come after Comey said the practices of Clinton and her top aides was "extremely careless" with national secrets, even though he did not recommend charges against the presumptive Democratic nominee.
Comey's decision released a torrent of criticisms from Republicans who believe the move proves the Clintons are above the law and cannot be trusted by the voters.
"Director Comey has rewritten a clearly-worded federal criminal statute," Cruz said. "In so doing, he has come dangerously close to saying that grossly negligent handling of classified information should not result in serious consequences for high-level officials."
Clinton's use of a private email server at the State Department has weighed down the candidate's campaign for several months and, while Democrats sought to close the door on the scandal Tuesday, Cruz and other Republican lawmakers indicated the issue will live on in Congress.
Comey, who worked under President George W. Bush, emphasized the independence of the FBI's investigation during his press conference, telling reporters no one at the Justice Department knew what he was planning to say.
The announcement comes after U.S. Attorney General Loretta Lynch met privately with former President Bill Clinton for 30 minutes on the tarmac of Phoenix's Sky Harbor International Airport. Last week, when the impromptu meeting happened, Lynch said she did not discuss the FBI's probe with the former commander in chief.
Iowa Sen. Chuck Grassley (R), chair of the Judiciary Committee, said Tuesday that the FBI "must be more transparent than ever in releasing information gathered during its investigation."
"There are plenty of [Freedom of Information Act] and congressional requests pending that have been on hold because of the ongoing nature of the investigation," he said, "so now the FBI should respond fully and completely to all of them."
—
Follow the author of this story on Twitter: