In 2009, Alton Sterling was arrested in an incident "eerily similar" to the police-involved altercation that ultimately led to his death earlier this month, according to a police report obtained by WAFB-TV.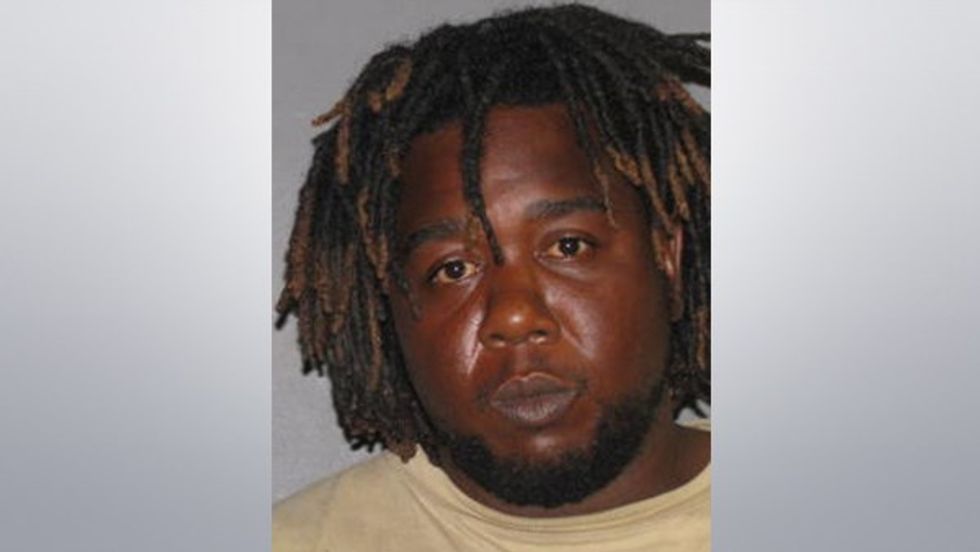 Pictured: Alton Sterling (East Baton Rouge Sheriff's Office/WAFB-TV)
Sterling was shot and killed in Baton Rouge on July 7 during a physical altercation with a police officer. His death sparked racially charged protests across the country.
WAFB-TV provides a summary of the newly obtained 2009 police report on Sterling's previous arrest:
In the report dated May 29, 2009, the officer said he was dispatched to a convenience store after getting a complaint about a subject "on the corner selling CDs" and that the subject had pulled a gun on someone.

[…]

The officer asked Sterling to put his hand on the hood of his police car and asked if Sterling had any weapons on him. The report says Sterling did "not answer" and as the officer continued to pat him down, Sterling started reaching for his pocket.

The officer went on to say in the report that Sterling suddenly spun around and the two began to struggle. The officer and Sterling hit the ground. The officer said he was able to call for backup as Sterling tried to push him off.
During the struggle, a "black semi auto handgun fell from this subject waist band at this time," according to the police report.
The report said it took a second officer, a East Baton Rouge sheriff's deputy, to get Sterling into handcuffs.
"Sterling was then escorted to my unit where he continued to fight with officers," the police report concluded.
WALB.com, South Georgia News, Weather, Sports
Sterling was hit with multiple charges over the 2009 incident, including "possession of marijuana, sound reproduction prohibited (for the CDs), illegal possession of a firearm with drugs, resisting an officer and illegal possession of a stolen firearm," WAFB-TV reported.
The saga concluded when Sterling pleaded guilty to illegal carrying of a firearm with a controlled dangerous substance in 2011. He was sentenced to five years in prison. He was released on parole in 2013.
Roughly three years later, a nearly identical incident unfolded — but this time, he was shot and killed by a police officer.
---