Last month TheBlaze introduced you to John Hetlinger, the 82-year-old navy veteran who stunned the audience of "America's Got Talent" with his rendition of Drowning Pool's "Bodies."
Hetlinger's performance earned him a special shout-out from the heavy metal band, who called the tribute "bad ass."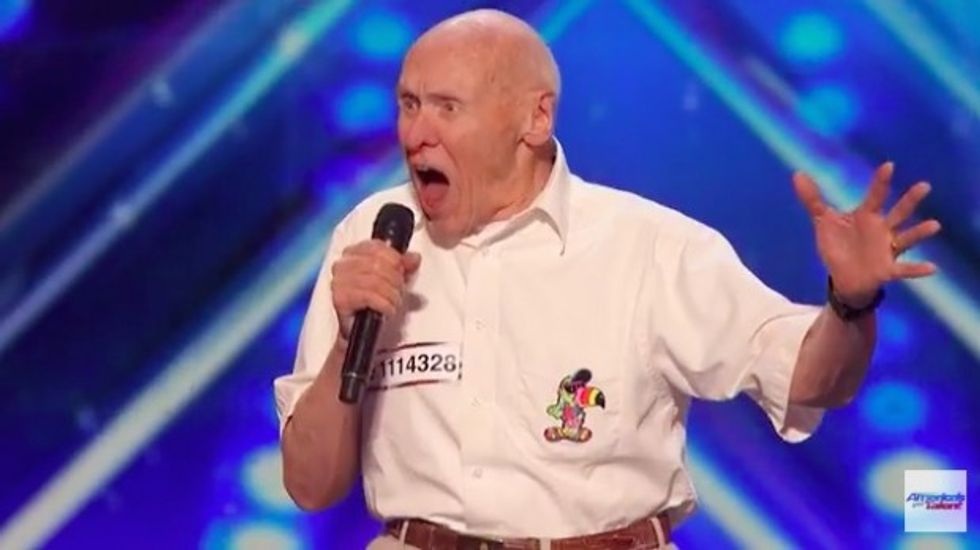 Image source: YouTube/America's Got Talent

They even offered him an opportunity to perform with them at an upcoming show.
"Shout out to the 82 year old dude that sang 'Bodies' on America's Got Talent. You are welcome to join us on stage anytime!!!" Drowning Pool wrote on its Facebook page.
Hetlinger decided to take them up on that offer. On Friday night, the 82-year-old accompanied Drowning Pool on stage during their performance of "Bodies." And once again, he crushed it.
Watch: