Indiana Gov. Mike Pence, Donald Trump's newly-appointed running mate, sought Friday to soften the blow of his previous criticism of the presumptive Republican nominee's call to ban Muslims from entering the United States.
In December of last year, Pence said Trump's call to close the borders to all Muslims was both "offensive and unconstitutional," but it appears his feelings about this issue have since changed.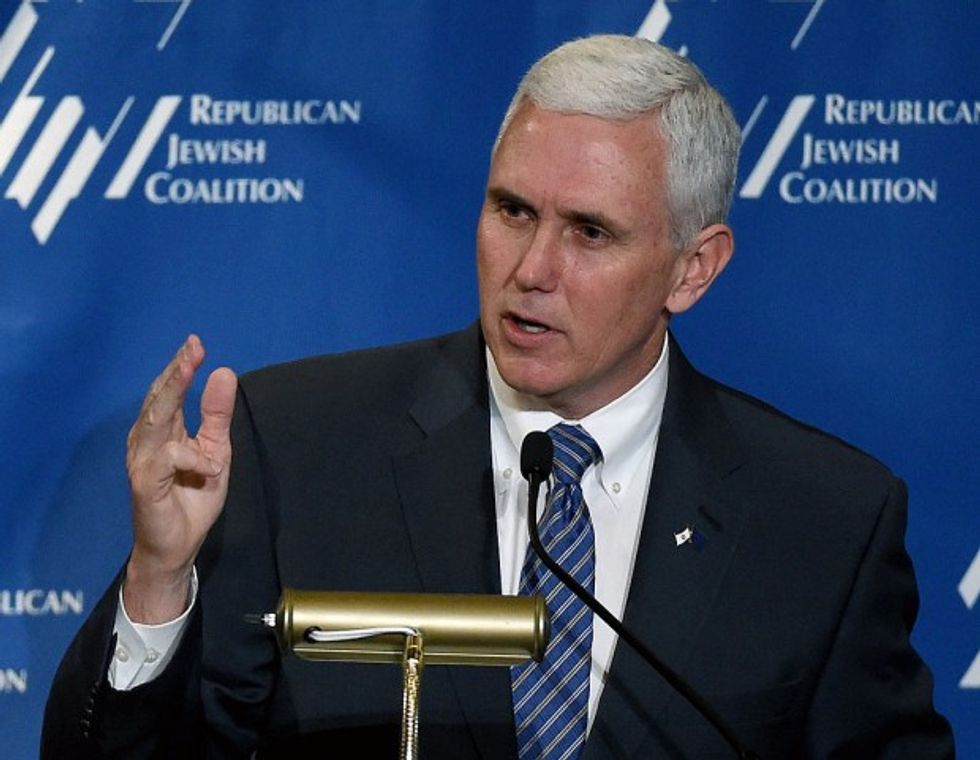 Photo by Ethan Miller/Getty Images
"I am very supportive of Donald Trump's call to temporarily suspend immigration from countries where terrorists' influence and impact represents a threat to the United States," he told Fox News commentator Sean Hannity Friday.
Pence went on to say he has "never hesitated" to call out fellow Republicans who take actions of which he disapproves or make statements he doesn't believe are "quite right."
Of his previous criticism of Trump, he indicated it was merely a miscommunication on the part of the businessman. He said as much with a little help from Hannity, who asked the newly-minted vice presidential candidate if his previous qualms amounted to a "wording difference."
Pence added that Trump is correct in his assessment that "we've got to do something different," adding that in Indiana, he suspended the Syrian refugee program following the terror attacks in Paris and San Bernardino, California.
He said he has spoken with Trump and both men agree that there is an issue and changes must be made in order to produce better results.
Trump is expected to hold a press conference Saturday at 11:00 a.m. to formally tap Pence as his running mate.
See the vice presidential candidate's comments below:
—
Follow the author of this story on Twitter: