A video that's now going viral shows what happens to a $250,000 car when an angry skateboarder apparently loses his cool.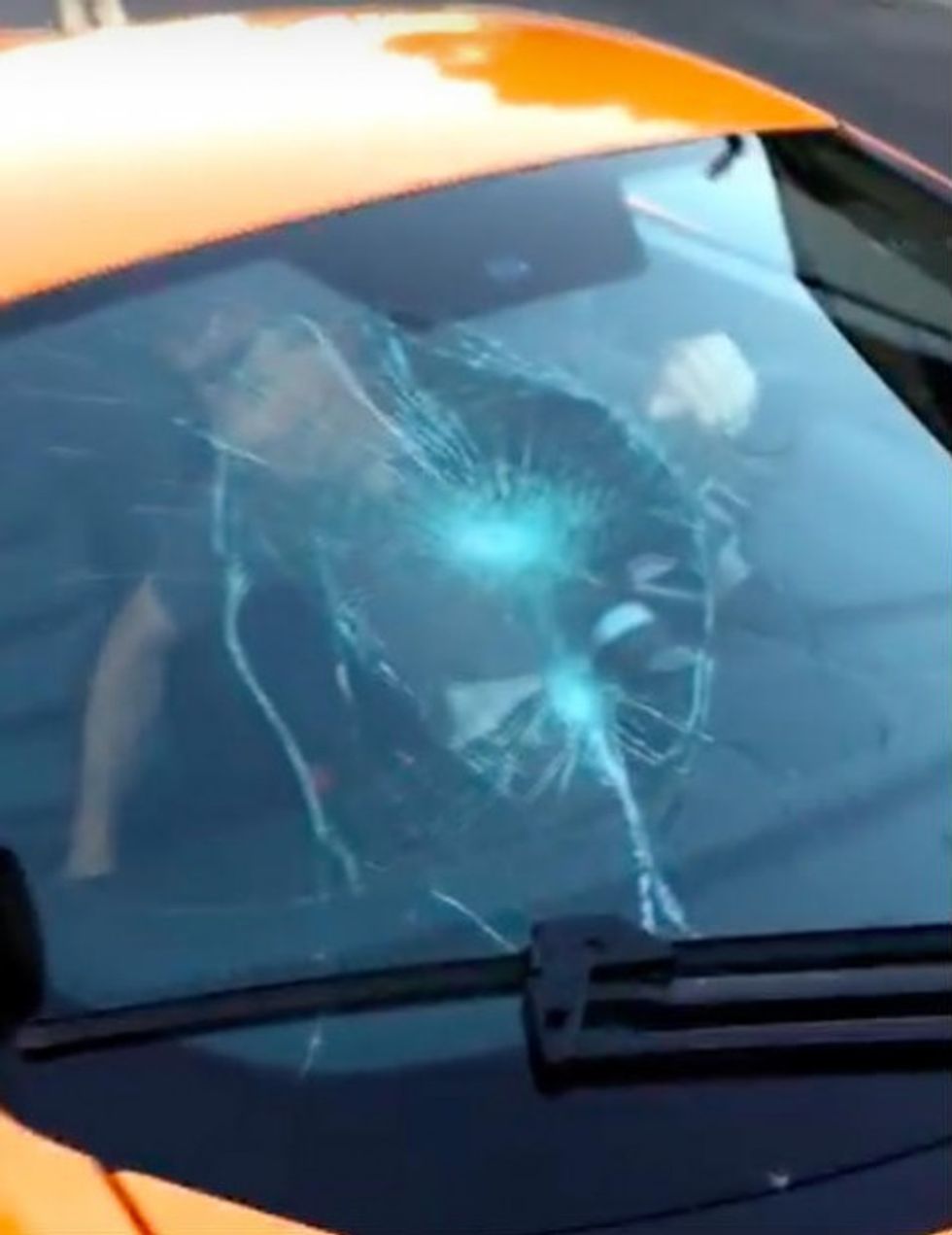 Image source: YouTube
The video, which has been viewed more than 1.2 million times on YouTube, shows a McLaren luxury sports car roll through a stop sign near a crowd of people. Next, you hear the driver of the car honk the horn, then a loud crack and eventually the audible reaction from the crowd.
The passenger in the car then gets out and takes off on foot after the skateboarder, who apparently was responsible for smashing the windshield after falling off his board.
"You can hear the skateboard in the video," Paul Gonzo, who uploaded the video, wrote. "The passenger of the McLaren yelled something at him and the next thing I heard was a SMASH!"
"The windshield was completely shattered," Gonzo added.
The driver of the McLaren then reaches over to close the passenger side door just before speeding off.
"No idea what ended up happening after the car drove off," Gonzo said. "I guess the lesson here is DON'T RUN STOP SIGNS!"
(Content warning: Brief explicit language)
(H/T: Mediaite)
—
Follow the author of this story on Twitter and Facebook: