CLEVELAND — On the day of a much-anticipated speech to the Republican National Convention after businessman Donald Trump's nomination, runner-up Sen. Ted Cruz's former campaign manager said the Texas Republican has his eye on his own political fortunes.
"He's 45 years old, and he got second," political strategist Jeff Roe told a handful of reporters outside a Cruz event Wednesday, after being asked whether Cruz would consider a 2020 run.
Cruz's youth and success in the 2016 race, in which he finished second in the delegate count, set him up for a possible future run, Roe suggested.
On Tuesday, the Republican Party selected Trump as their official nominee.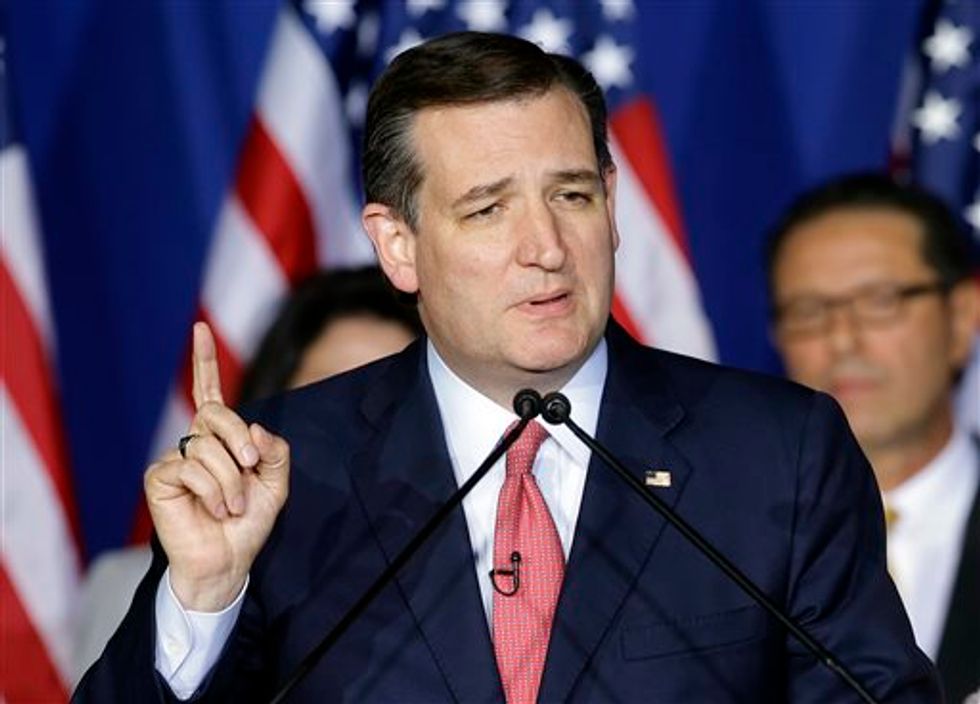 Sen. Ted Cruz (R-Texas) speaks during a May 3 primary night campaign event in Indianapolis. (AP/Darron Cummings)
A hypothetical 2020 run by Cruz all but assumes that Trump's 2016 run fails and Democrat Hillary Clinton becomes president, as a challenge to a same-party incumbent is much less likely.
The big question Wednesday was whether Cruz will endorse Trump during his primetime speech, which is scheduled for around 9:45 p.m. tonight.
Roe hinted that an endorsement of Trump, who remains unpopular with Cruz-backing social conservatives, wouldn't harm Cruz's own popularity.
"Cruz supporters, probably a third of them, are all-in for Trump, a third are like, 'Gosh, I wish I didn't have to,' ... and a third are probably like, 'I'm going to wait and see,'" Roe said.
Trump campaign manager Paul Manafort has said that the Trump campaign is likely to be pleased with Cruz's speech tonight, and Roe said that there aren't any hangups or sticking points in the wording of the speech that would upset the Trump camp.
The speech looks forward, Roe said, and is "optimistic" and "unifying."
However, Roe wouldn't say whether the words "Donald Trump" even appear in the speech.
"I don't know if it's in there or not," he said, adding that he hadn't seen the final draft.
Cruz will talk about his vision for the future of the country, as well as what he learned on the campaign, Roe said.
Still, he added, "I think they'll be pleased with the speech."
As Roe was talking, Manafort's name popped up on Roe's cell phone, and he stepped away to take the call.
"We chat all the time," Roe said when he returned, adding that Manafort wanted to make sure the Cruz team knew that the Trump campaign didn't try to take away any of Cruz's delegates last night on the convention floor.
As far as whether there are are any hard feelings about the nastiness of the Republican primary campaign, in which Trump criticized Cruz's wife Heidi and Cruz's father, Roe said no.
"This is big-boy politics, right?" he said.
—
Follow the author of this story on Twitter and Facebook:
[facebook //www.facebook.com/plugins/like.php?href=