Much to his supporters' chagrin, conservative provocateur Milo Yiannopoulos was permanently banned from Twitter Tuesday night.
Within two hours of being banned from the social media platform, fans of the Breitbart editor began tweeting their frustration using the hashtag #FreeMilo, which was a top trend at press time. Alas, when users attempted to access Yiannopoulos' account, they were greeted with this message: "The account you are trying to view has been suspended."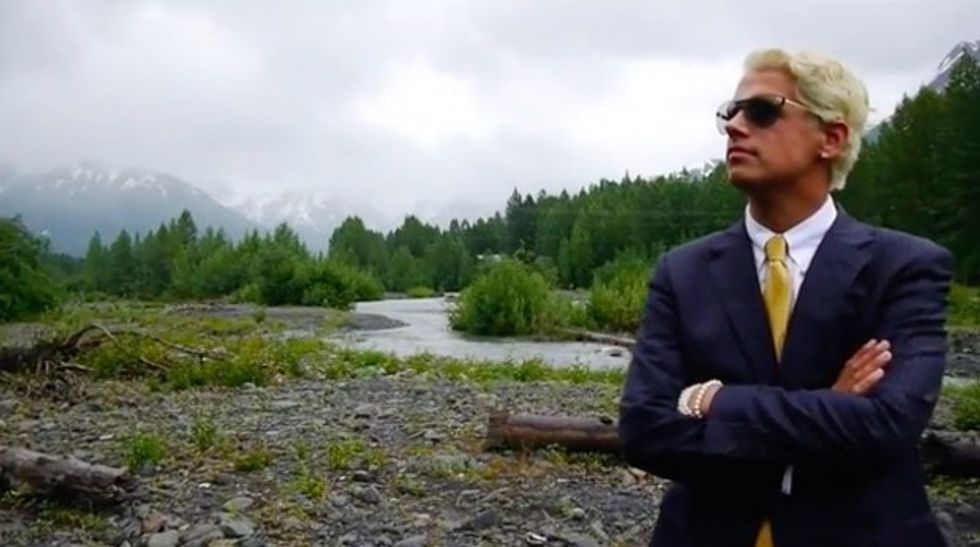 Image source: YouTube
The suspension, which was first reported by BuzzFeed News, comes after the conservative firebrand and his followers taunted "Ghostbusters" star Leslie Jones. Subsequently, Jones decided to leave Twitter.
"People should be able to express diverse opinions and beliefs on Twitter," a spokesperson for the network told BuzzFeed News. "But no one deserves to be subjected to targeted abuse online, and our rules prohibit inciting or engaging in the targeted abuse or harassment of others."
"Over the past 48 hours in particular," the statement continued, "we've seen an uptick in the number of accounts violating these policies and have taken enforcement actions against these accounts, ranging from warnings that also require the deletion of Tweets violating our policies to permanent suspension."
The spokesperson added that Twitter is "in the process of reviewing our hateful conduct policy to prohibit additional types of abusive behavior and allow more types of reporting, with the goal of reducing the burden on the person being targeted."
In a statement first published to Breitbart and obtained by TheBlaze, Yiannopoulos, an ardent support of Donald Trump, the Republican nominee for president, slammed Twitter for its "cowardly suspension of my account." He asserted that the platform has "confirmed itself as a safe space for Muslim terrorists and Black Lives Matter extremists, but a no-go zone for conservatives."
"Twitter is holding me responsible for the actions of fans and trolls using the special pretzel logic of the left," he said. "Where are the Twitter police when Justin Bieber's fans cut themselves on his behalf?"
"Like all acts of the totalitarian regressive left," he continued, "this will blow up in their faces, netting me more adoring fans. We're winning the culture war, and Twitter just shot themselves in the foot."
Twitter's decision to ban Yiannopoulos comes one month after the company briefly suspended his account without offering any explanation. Just like Tuesday's banning, the previous suspension also brought with it an avalanche of accusations that Twitter is against free speech.
"Anyone who cares about free speech has been sent a clear message: you're not welcome on Twitter," Yiannopoulos said of his permanent suspension from the platform.
In the end, the outspoken commentator offered one simple declaration: "This is the end for Twitter."
—
Follow the author of this story on Twitter: