MALIBU, Calif. (TheBlaze/AP) — Dr. Dre has been cited after a man says the rapper pointed a handgun at him.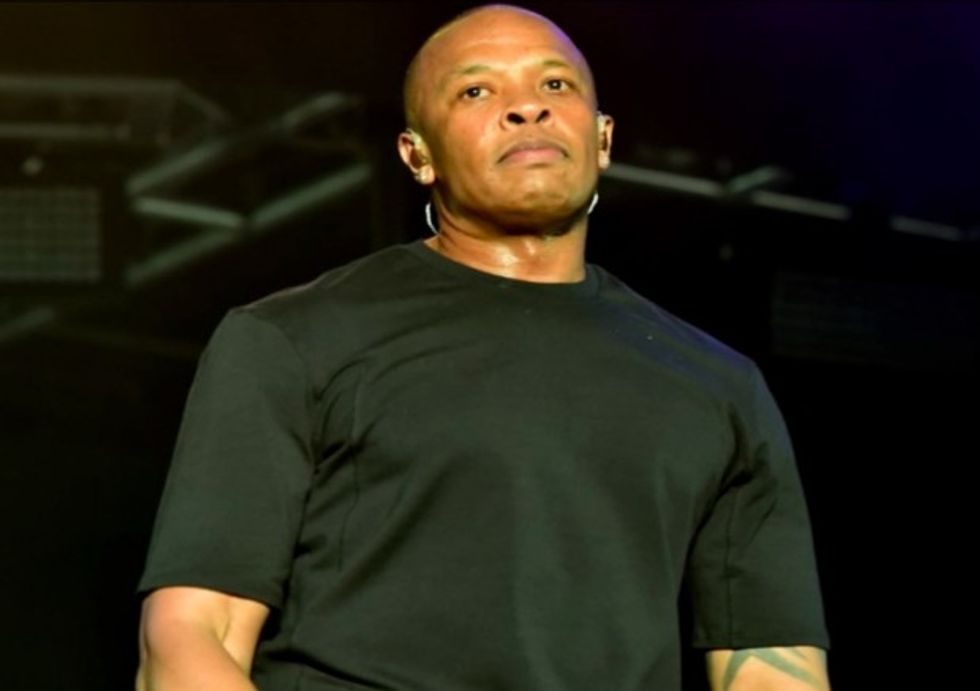 Dr. Dre onstage (Image source: Inform)
The Los Angeles County Sheriff's Department says the man told them he was parked outside a Malibu, California, home when Dre ordered him to leave and showed a gun.
Deputies responded around 11:15 a.m. Monday to the 22000 block of Pacific Coast Highway, KNBC-TV reported, citing a sheriff's department news release.
Dre, whose real name is Andre Young, told sheriff's deputies he didn't have a gun and that the man was blocking his driveway.
More from KNBC:
He said the man drove away but immediately returned and parked near the same location. Young said he pulled out his cellphone and started recording the man who then drove away. Young denied threatening the man, according to the Los Angeles County Sheriff's Department.

The man insisted Young had a handgun, but a weapon was not found at the scene, authorities said.
Dre was briefly handcuffed while deputies investigated. KNBC reported that he was cooperative. No weapon was found at the scene, but deputies say the man initiated a citizen's arrest for misdemeanor brandishing a firearm.
Young wasn't arrested or transported to the sheriff's station, KNBC said, but he did receive a citation.
A representative for Dre didn't immediately return a request for comment.