ATLANTA (TheBlaze/AP) — Detectives on Tuesday were combing through video from multiple cameras and hoping to hear from any possible witnesses near a suburban Atlanta grocery store in the pre-dawn hours before a teenage boy and girl were both found slain, authorities said.
The bodies of Natalie Henderson and Carter Davis, both 17, were discovered by a delivery driver behind the Publix supermarket shortly before 6 a.m. Monday, Roswell police said.
Roswell PD executes search warrant at home in connection to teens' murder: https://t.co/jr8fxK0BwF pic.twitter.com/DJud50qICv

— WSB-TV (@wsbtv) August 3, 2016
"Early indications are that they were killed there. We don't really have reason to believe they were killed elsewhere," Roswell Police Detective Zachary Frommer said in an interview Tuesday.
The Fulton County medical examiner said Wednesday that both teens died from a single gunshot wound to the head.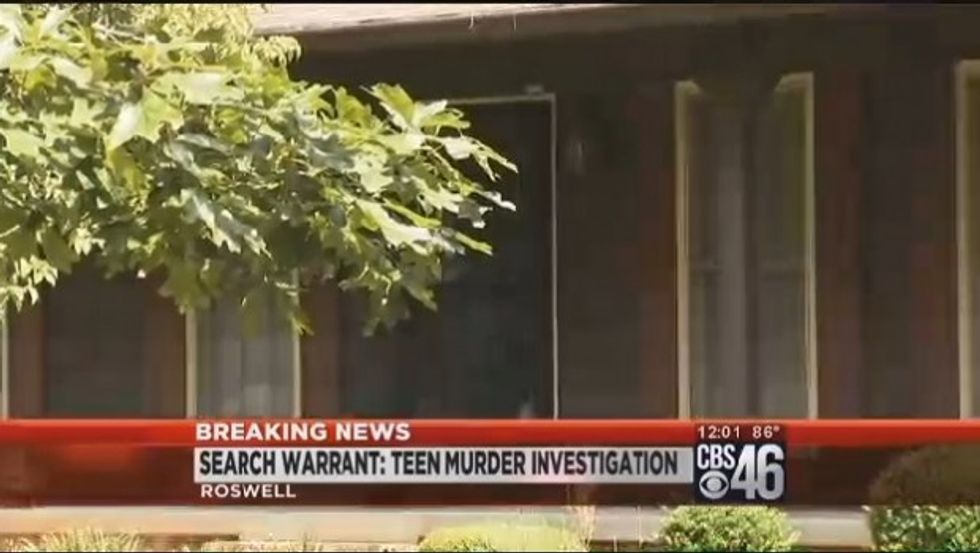 Image source: WGCL-TV
Detectives were executing a search warrant Wednesday morning at a home in nearby Cobb County, a few miles from the Publix store where the crime occurred, WGCL-TV reported.
Information received in the investigation led detectives to the house, where they were searching for evidence in the killings. Frommer declined to offer further details.
Police have not commented on possible motives for the killings, but Frommer said Tuesday, "We don't have anything to indicate that drugs were involved right now."
Police are asking anyone who may have been in the area from about 2 a.m. to 3 a.m. Monday to contact them.
The Publix and its surrounding shopping center are in a commercial area that sees heavy traffic during the day, but is relatively quiet at night. A nearby Steak 'n Shake restaurant is open 24 hours, but most other businesses in the immediate area are not open during the late-night and early morning hours, police said.
"There are a lot of cameras, so we've been able to take advantage of several different angles," Frommer said.
The shopping center is about 25 miles north of downtown Atlanta, in the northwest part of Roswell.
Both teenagers were about to start their senior year of high school. Henderson would have been a senior at Roswell High School, just across the street from the shopping center where the bodies were found, police said. Davis would have been a senior at River Ridge High School in nearby Cherokee County, police said.
Henderson was a member of Roswell High's color guard; and Carter played football and lacrosse at River Ridge, the Atlanta Journal-Constitution reported.