The outspoken Wisconsin businessman looking to unseat House Speaker Paul Ryan in the state's congressional primary says Muslims in the United States who adhere to Shariah law should be deported since the ideology is in "direct conflict with the U.S. Constitution."
Paul Nehlen gave an intense radio interview with "Chicago's Morning Answer" on Monday saying he believes Muslims in the United States should be subjected a religious test to determine if they're Shariah-compliant — then acknowledged there's no way to "vet" that process.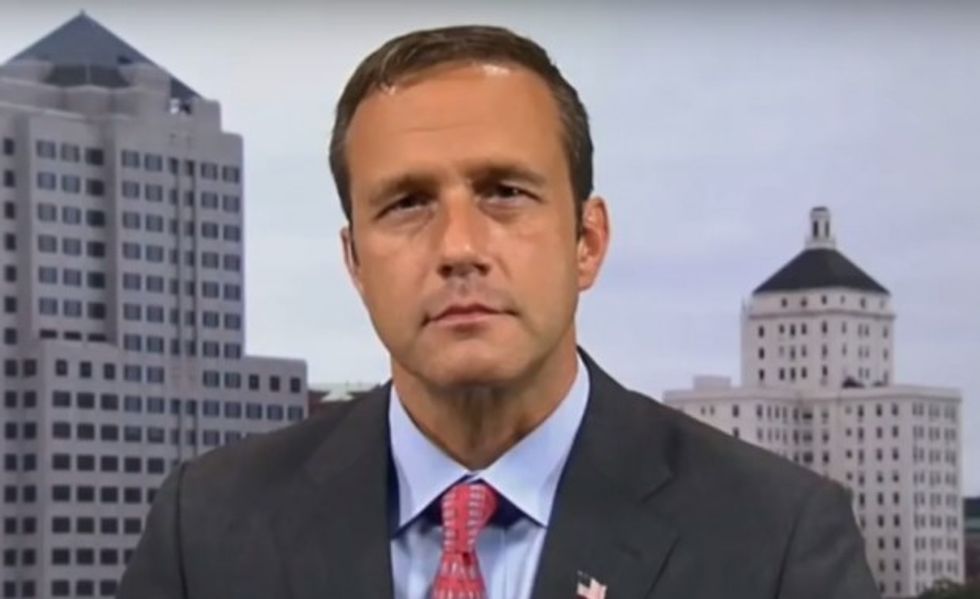 Paul Nehlen (Image source: YouTube)
"If the breakpoint is Shariah, and Islam is the only major religion that encourages lying," Nehlen said, adding that Muslims are instructed to "lie to the infidel, you lie to them if you have to." He then asked "if they lie, how do you vet something like that?"
"Then how do you implement the test that you want to implement?" host Dan Proft countered.
"Well, then, the question is, why do we have Muslims in the country—" Nehlen responded without finishing his question. He then asked, "How can you possibly vet somebody who lies?"
"Are you suggesting that we deport all of the Muslims in this country?" Proft asked.
[sharequote align="center"]"We should be monitoring every mosque."[/sharequote]
"I'm suggesting we have a discussion about it, that's for sure," Nehlen replied. "I am absolutely suggesting … we should be monitoring every mosque, we should be monitoring all social media."
Later in the interview Nehlen qualified his apparent support for deporting all Muslims, emphasizing that he only means those who adhere to Shariah law.
Proft argued back, saying it's ridiculous to prosecute people for "thought crimes" and then asked if Nehlen wanted things like 24-hour surveillance of every mosque in America.
The congressional candidate replied, "Absolutely, yes sir, I do" for mosques that are "radical."
"Islam is not just a religion. It's a political system. It's got a different set of rules," Nehlen said, later adding that it isn't "the Amish" being dealt with.
Here's the full Nehlen segment. The relevant portion begins just after the 5-minute mark:
(H/T: The Daily Caller)