A federal judge Friday blocked a law signed by Ohio Gov. John Kasich that would have stripped all state funding for Planned Parenthood. The judge asserted state authorities had overstepped their bounds by barring abortion providers from funds for unrelated health services.
The law blocked roughly $1.5 million the state granted to Planned Parenthood's 28 Ohio health centers. The money goes to programs separate from abortion, such as work to fight HIV/AIDS in communities of color, provide sexual health education for young people, offer breast and cervical cancer prevention, work to end sexual violence against women, reduce infant mortality and STD prevention.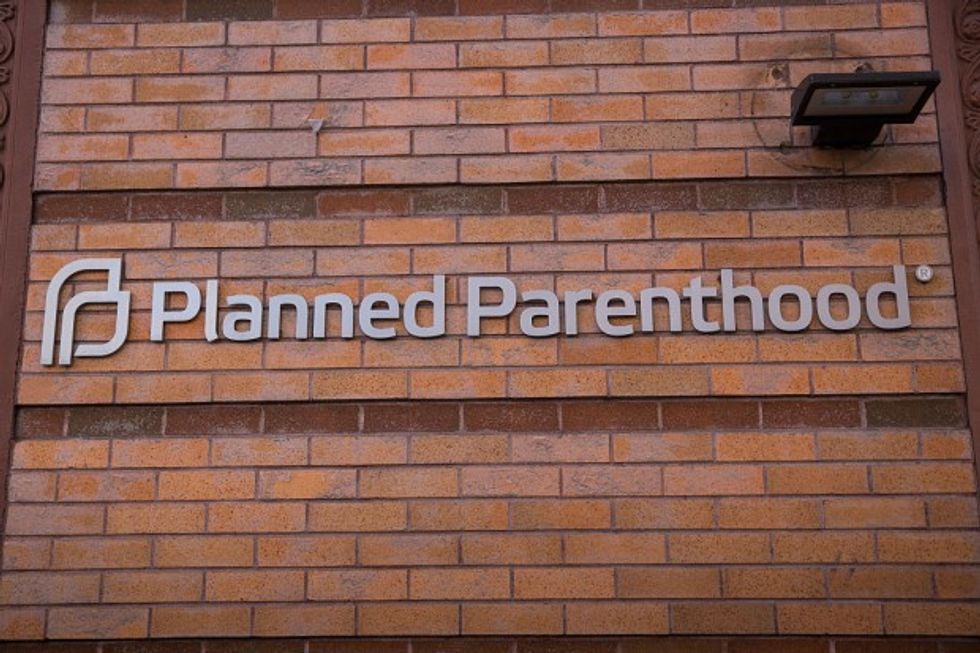 NEW YORK, NY - NOVEMBER 30: A Planned Parenthood clinic is seen on November 30, 2015 in New York City. (Photo by Andrew Burton/Getty Images)
In a statement issued after the ruling, Planned Parenthood declared it a victory for STD prevention.
"Today's ruling supports the rights of all Ohioans to access needed health care," Iris E. Harvey, president and CEO of their Greater Ohio branch, said. "This law would have been especially burdensome to communities of color and people with low income who already often have the least access to care – this law would have made a bad situation worse. Politicians have no business blocking patients from the care they need – and today the court stopped them in their tracks."
However, Ohio state authorities argued the legislation was sound because Planned Parenthood provides legal abortions, and the state in entitled to express a pro-life preference. But Judge Michael B. Barrett disagreed.
"There is nothing within the scope of these programs related to performing abortions, promoting abortions or affiliating with an entity that performs or promotes abortions," he wrote of his decision.
He argued that, under the Constitution, a state "cannot condition funding for these programs based on a recipient's exercise of the right to free speech or association outside of these programs."
But opponents of abortion have said the money is commutable, so it really doesn't matter if the funds are set aside for services other than abortion when it goes to an organization like Planned Parenthood, which also provides that service. The state has indicated it plans to push back against Barrett's ruling.
"The state of Ohio will be appealing this ruling," Lisa Peterson Hackley, a spokeswoman for the Ohio attorney general Mike DeWine, said.
When he was still campaigning for the Republican nomination for president, Kasich pushed back against suggestions that the law was a bad idea, saying Planned Parenthood is a "discredited" organization.
"Are you kidding me?" he said at the time. "We have robust women's health funding in Ohio."
–
Follow the author of this story on Twitter: