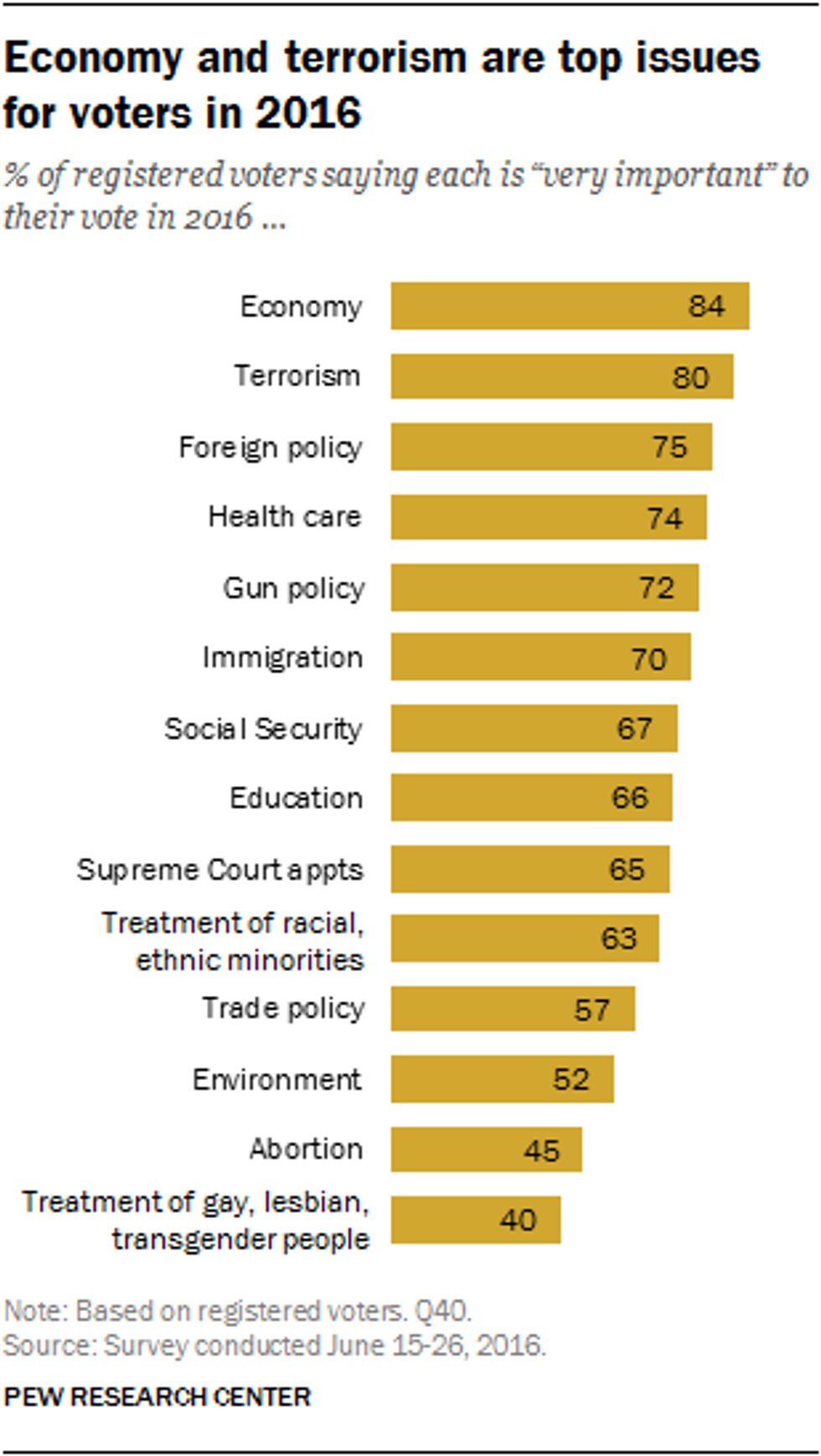 Image source: Pew Research
According to a recent Pew Research survey of registered voters, the number one issue in the minds of Americans — ahead of terrorism, foreign policy, health care and a host of other topics — is the economy.
With 84 percent of respondents naming the economy as the "top voting issue" in the upcoming election, you might think network news would dedicate a significant portion of time to the subject.
However, based on the conservative watchdog group Media Research Center's analysis of the nightly news programs on ABC, CBS and NBC, the economy received considerably less coverage during the month of July than another story: Pokemon Go.
Over the entire month of July, the interactive video game played on smartphones gobbled up more air time on network news shows than the state of the U.S. economy.
With the exception of CBS News — which spent 293 seconds on the economy and 244 seconds on Pokémon GO in July,  it wasn't even close on NBC and ABC. In fact, NBC gave Pokemon Go almost seven times as much coverage as the economy, while ABC's Pokemon Go stories captured over 41 times as much airtime.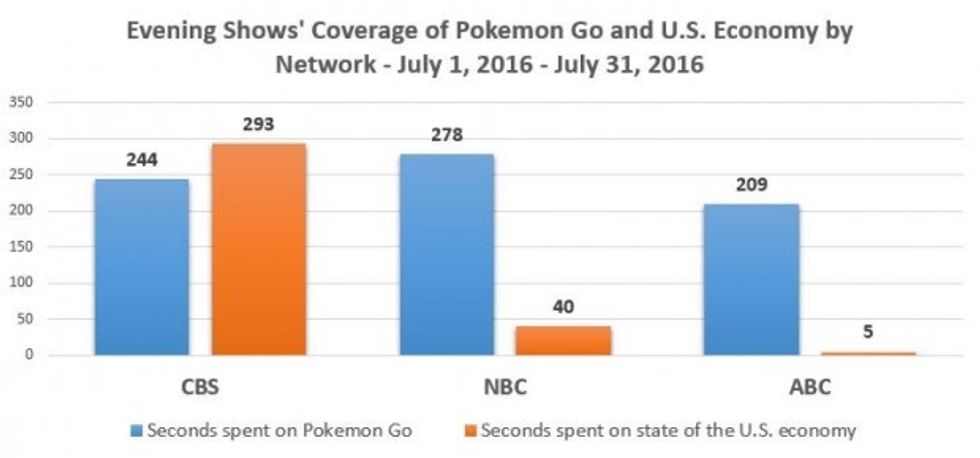 Image source: Newsbusters.com
Listen to Julia Seymour, assistant editor of business at MRC discuss the media's coverage of Pokemon Go versus the economy.
—
Follow the author of this story on Twitter and Facebook: