After a now-viral video clip showed a black woman lifted off her feet and pinned by a Washington, D.C., police officer to the side of a police vehicle, the woman allegedly in the clip called the incident "harassment."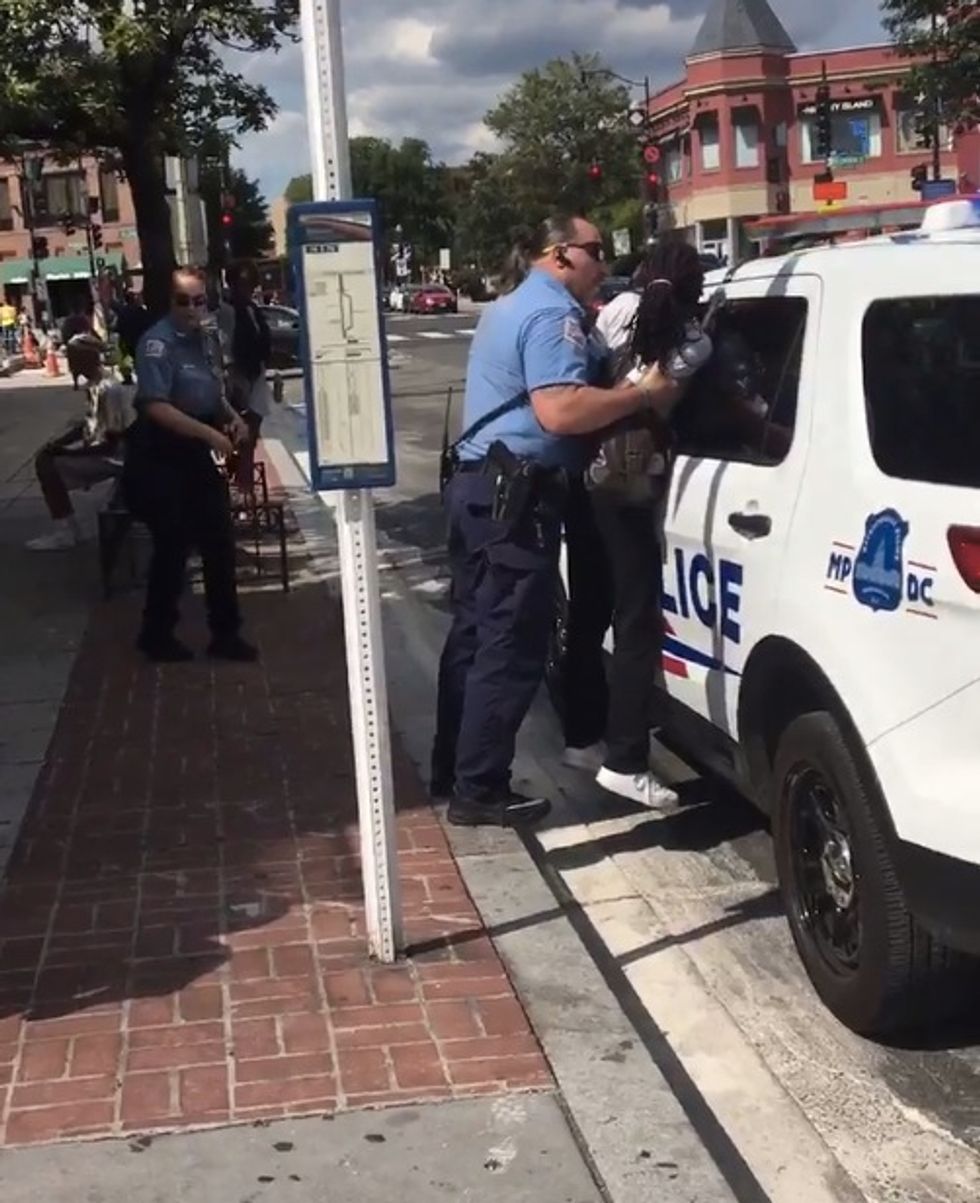 Image source: Twitter
The clip showed the officer — a white male — pressing the woman's chest into the side of a police vehicle as her legs dangled above the street. The officer and the woman were heard speaking to each other. A white female police officer stood next to the male officer during the incident.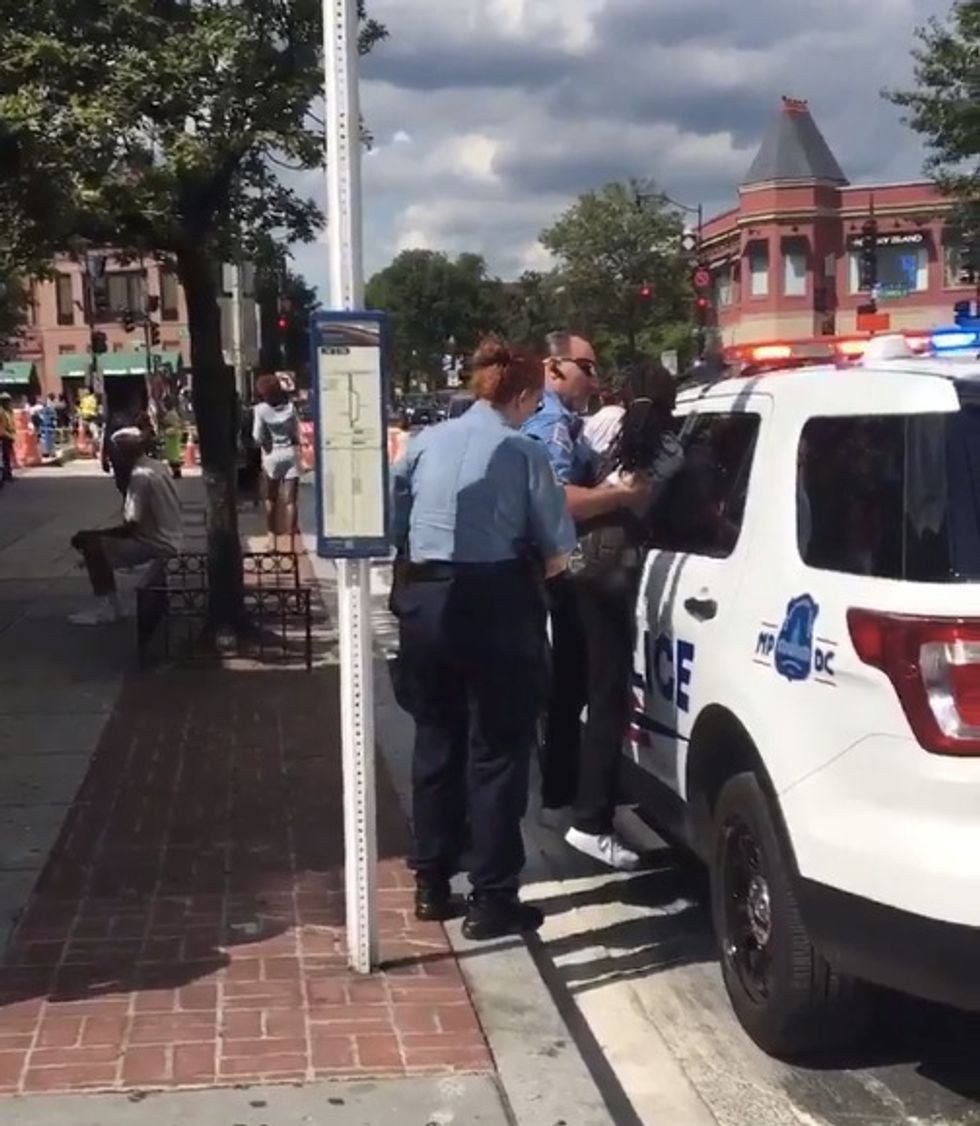 Image source: Twitter
Soon the officer let the woman down. The woman was not arrested or charged with any crime, WTTG-TV reported.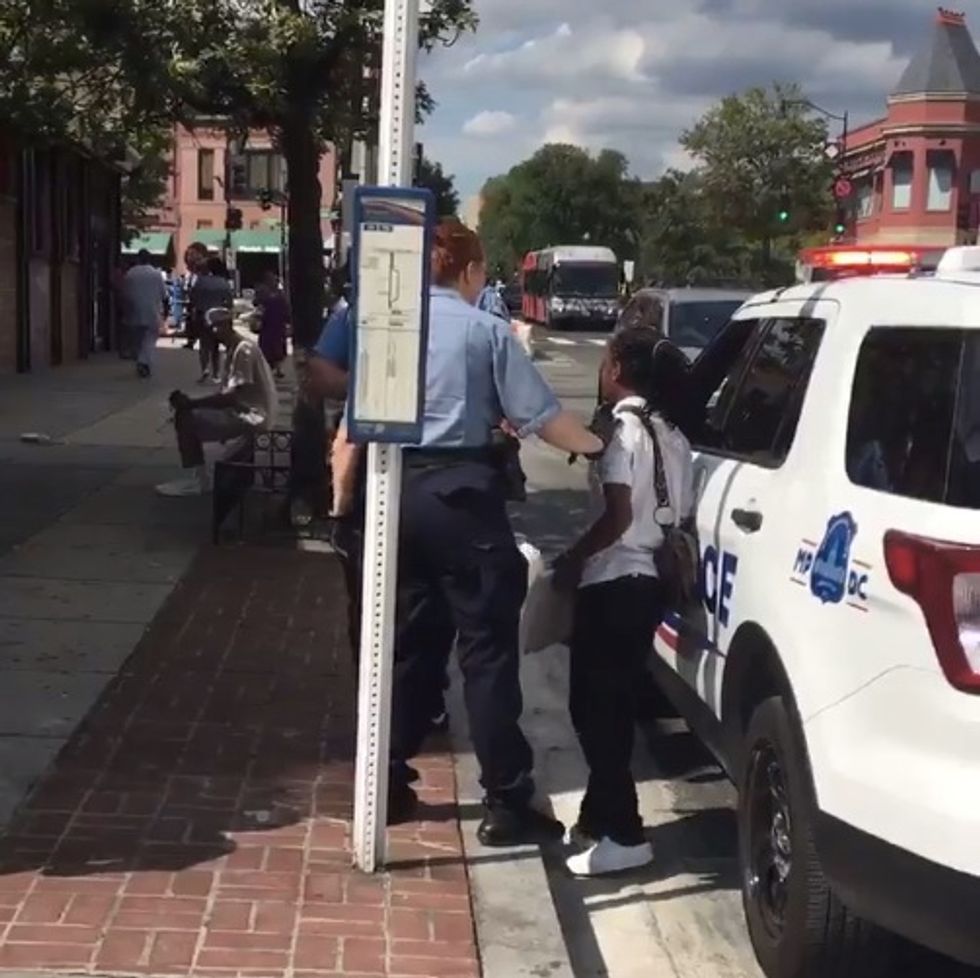 Image source: Twitter
"I asked for the police officer's badge," she added to the station. "They wouldn't give me no names, no numbers or nothing."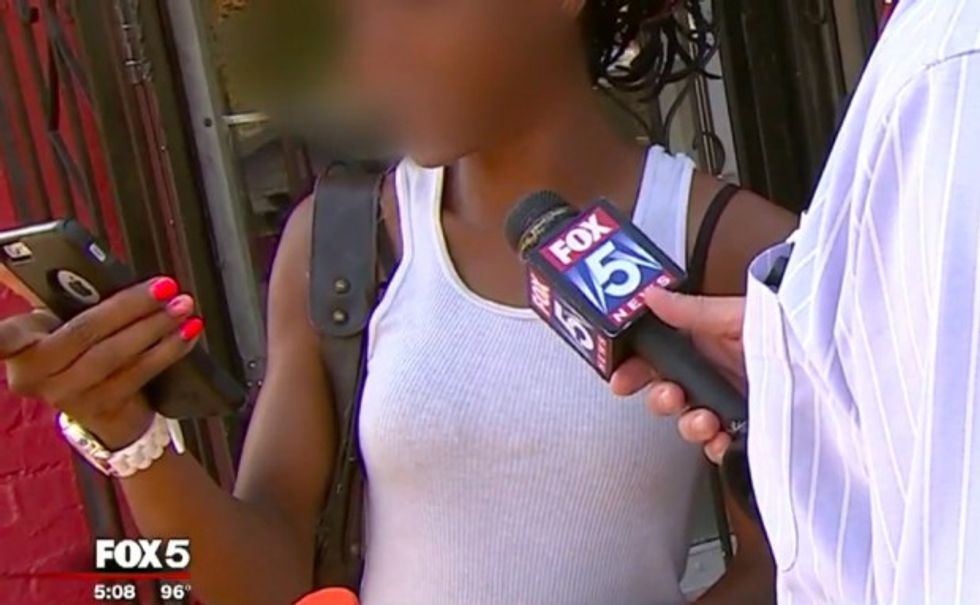 Image source: WTTG-TV
The woman told WTTG the officers likely thought of her as a threat as she was arguing with a man who was harassing another woman on the street. In the clip it appears the male officer told her "your ass is dust," which the video poster noted in Twitter comments. The WTTG video report indicated the male officer accused the woman of "prostituting herself," which she denied.
The Twitter clip of the incident was posted 3:48 p.m. Monday and has been retweeted nearly 7,000 times since then:
So this just happened. I'm TIRED. he literally hopped out and did this immediately to her. No CONVO. Dawg. WTF pic.twitter.com/tf1HpF78up

— Mac. (@MacAndCheeks) August 15, 2016
A follow-up clip from the same Twitter user showed the officers after the incident apparently giving books back to the woman. The female officer then asked nearby people if they have plastic bags, soon turning to the video poster herself and asking, "Baby girl, do you have a plastic bag?"
Now they giving her her textbooks back. Ask ME if I have a plastic bag for her. "Baby girl you got a bag" BITCH WTF https://t.co/Mwx2TryEJN

— Mac. (@MacAndCheeks) August 15, 2016
D.C. police are investigating.
(H/T: LawNewz)