Members of Congress recently received the FBI's notes from the agency's July 2 interview with Democratic presidential candidate Hillary Clinton about her use of a private email server during her time as secretary of state, but many portions were redacted, according to Fox News.
Fox reported that a congressional source confirmed Tuesday that the FBI's summary notes from the interview were "heavily redacted."
Rep. Jason Chaffetz (R-Utah), chairman of the House Government Oversight Committee, told Fox News that even he does not have the security clearance to read the un-redacted version.
"As the chairman of the chief investigative body in the House, it is significant I can't even read these documents in their entirety," Chaffetz said. "This shows how dangerous it was to have this intelligence, highly classified to this day, on the former secretary's unsecured personal server where it was vulnerable."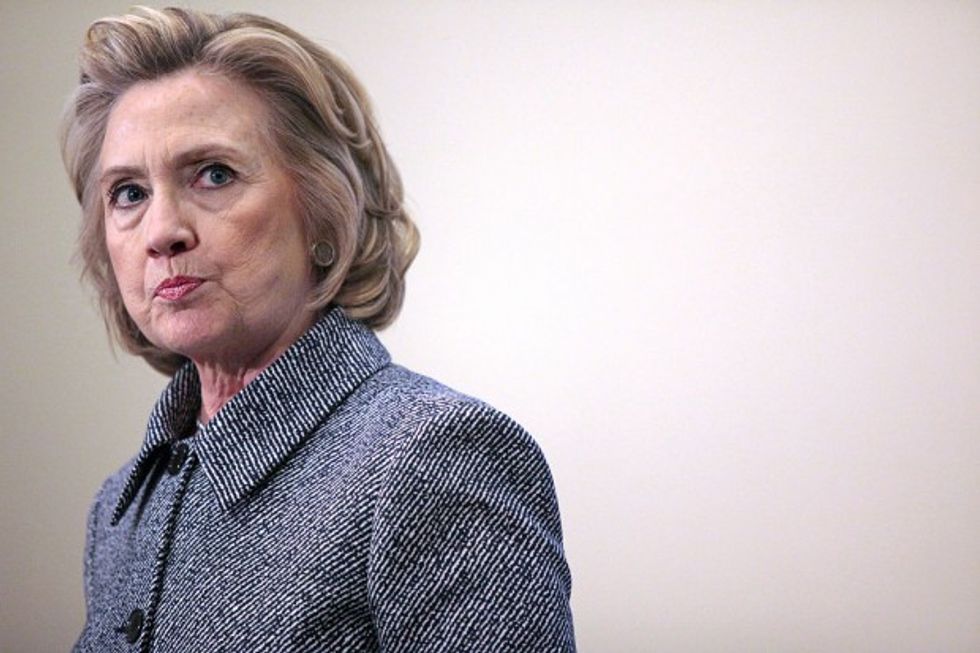 Former Secretary of State Hillary Clinton speaks to the media about the private email server she used during her time as the nation's top diplomat. (Yana Paskova/Getty Images)
"The fact that portions of the FBI investigative file are heavily redacted and must be held and read by lawmakers in a secure facility on Capitol Hill shows how classified the material remains, despite claims made by the Clinton campaign," Fox noted.
Rep. Adam Schiff (D-Calif.) said in a statement provided to NBC News, "With the exception of the classified emails that had been found on the private server, I can see little legitimate purpose to which Congress will put these materials."
"Instead, as the now-discredited Benghazi Committee demonstrated, their contents will simply be leaked for political purposes," Schiff added.
TheBlaze previously reported that FBI Director James Comey testified before Congress that the bureau does not have a full transcript of Clinton's actual interview and that Clinton was not under oath.
—
Follow the author of this story on Twitter and Facebook: