Comedians Jim and Jeannie Gaffigan announced Monday that they will end their TV Land sitcom, "The Jim Gaffigan Show," after the current season to focus on their "most important project": their five kids.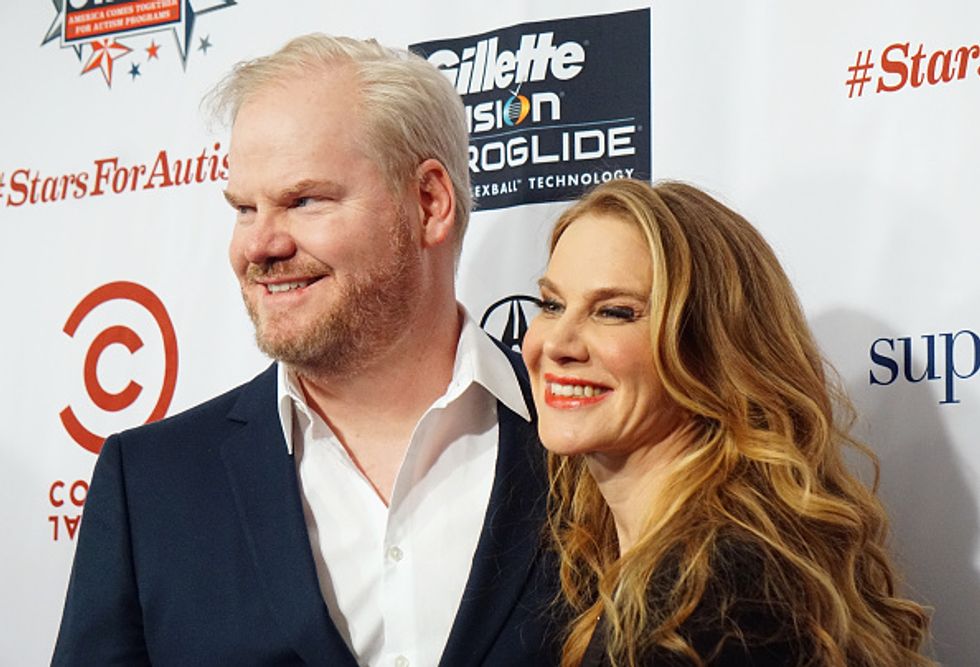 Jim and Jeannie Gaffigan attend a Comedy Central event in New York City. (Mike Coppola/Getty Images for Comedy Central)
"After months of discussion Jeannie and I have decided to make season 2 of The Jim Gaffigan Show the final season," Gaffigan wrote in a Facebook post.
The actor, comedian and father of five later issued a tweet, clarifying that the show was not canceled.
Just to clear up any miscommunication: The Jim Gaffigan was NOT canceled. Thanks for all the great comments and su… https://t.co/SIiPkFmvDO

— Jim Gaffigan (@JimGaffigan) August 23, 2016
Gaffigan then explained the reasoning behind the couple's decision.
"The time commitment to make the quality of show we wanted was taking us away from our most important project, our five children," Gaffigan wrote.
"We are truly grateful for all the support friends on social media and television critics have given The Jim Gaffigan Show. Jeannie and I are excited to move forward with other creative pursuits," Gaffigan added.
(H/T: Townhall)
—
Follow the author of this story on Twitter and Facebook: