The FBI is investigating apparent Russian cyber breaches that targeted the New York Times and a variety of other American news outlets, CNN reported Tuesday.
U.S. officials believe that these breaches — as well as other recent cyber attacks that targeted the Democratic National Committee and the Democratic Congressional Campaign Committee — are being carried out by Russian spy agencies in order to obtain information from a wide array of non-governmental organizations in U.S. politics, CNN reported.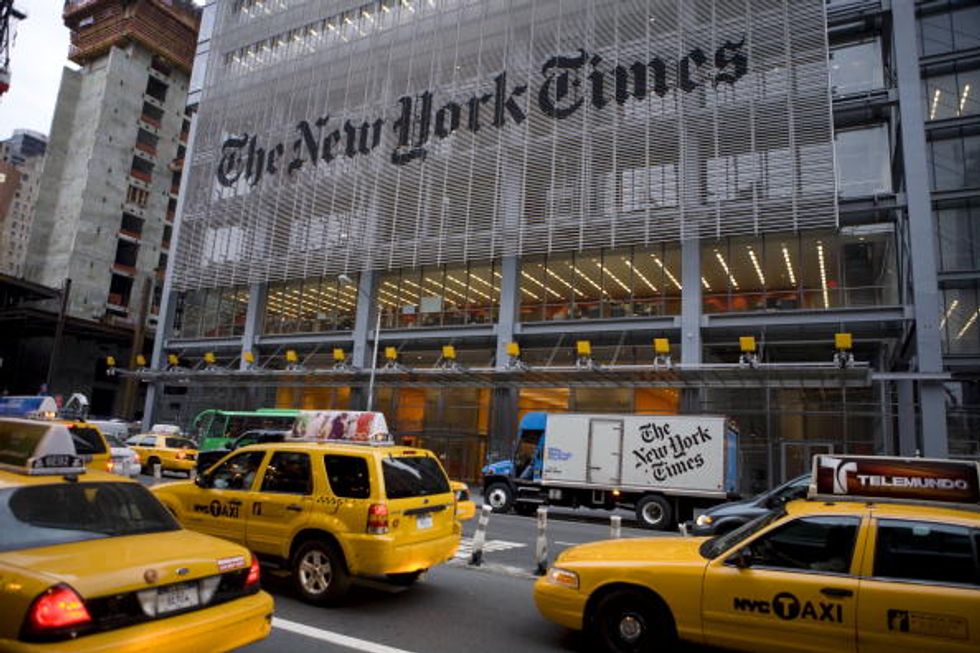 The New York Times building in Manhattan. (Getty Images/Jonathan Torgovnik)
The Times and other news organizations are targets because breaches can reveal reporters' government sources as well as unfinished works that may contain sensitive information.
The FBI and U.S. security officials are investigating the recent breaches. The Times is also working with private security investigators who are working with national security officials regarding the breach, U.S. officials told CNN.
"Like most news organizations, we are vigilant about guarding against attempts to hack into our systems," New York Times Co. spokeswoman Eileen Murphy told CNN. "There are a variety of approaches we take — up to and including working with outside investigators and law enforcement. We won't comment on any specific attempt to gain unauthorized access to The Times."
The cyber breach into the DNC riled Democrats during the party's Philadelphia convention as leaked emails purported to show the party's bias for former Secretary of State Hillary Clinton over Vermont Sen. Bernie Sanders. The controversy resulted in the resignation of DNC Chairwoman Rep. Debbie Wasserman Schultz (Fla.).