Milwaukee County Sheriff David Clarke criticized the Black Lives Matter movement for their absence during flooding in Louisiana during an interview Tuesday on "Fox and Friends."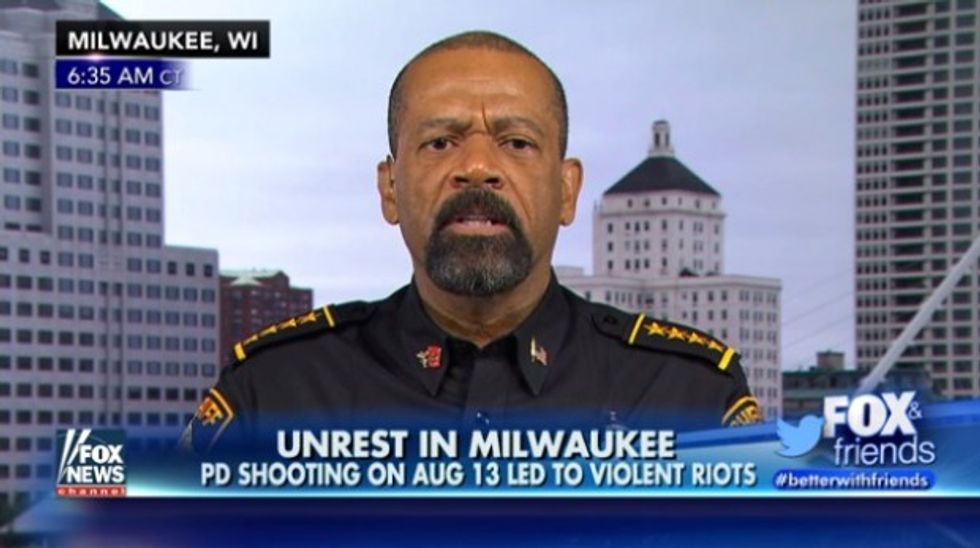 Image source: Fox News
"Black Lives Matter? They don't care about black lives," Clarke said. "They don't care about anybody's life. They only care about political power. I am not shocked."
Clarke also called President Barack Obama an "elitist" for delaying a visit to Louisiana while he was on vacation.
"He's at Martha's Vineyard while American people are suffering down in Louisiana," Clarke said.
Obama is scheduled to visit Louisiana Tuesday. Clarke said the trip is merely a "photo-op."
—
Follow the author of this story on Twitter and Facebook: