In the wake of the recent Milwaukee riots — ignited after an armed black man was fatally shot by a police officer, who also is black — Lauren Southern of TheRebel traveled to the city to talk to people in the community.
One poignant interview was with a devastated black business owner who recently rehabbed a home in the city, only to see it torched by rioters.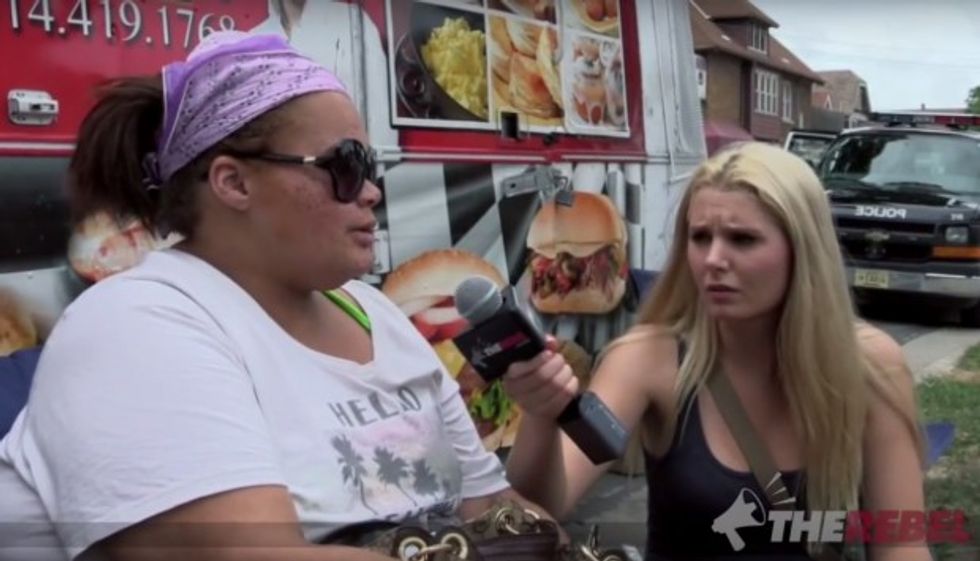 Image source: YouTube
Southern sat with the woman by her food truck as she surveyed the extensive damage to her home and tried to make sense of why rioters would hurt their own neighbors.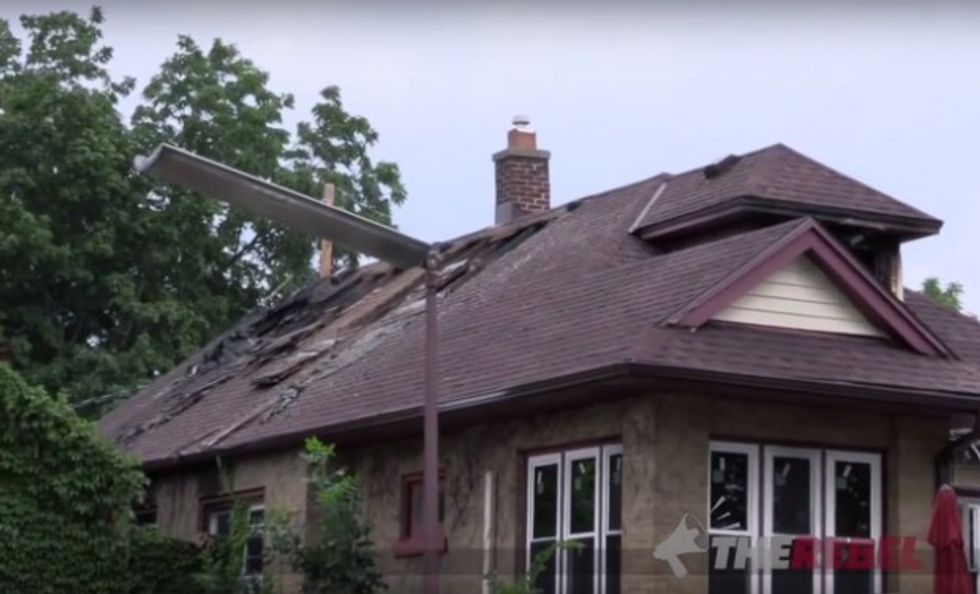 Image source: YouTube
"My mother bought it maybe like about two years ago, and it was a city property so we rehabbed it completely, like some of the stuff we got in there and did ourselves," the woman told Southern, her voice beginning to break. "So it's very devastating."
"Lately they've been doing a lot vandalism," she continued. "About a month ago they had vandalized the food truck, and I had called police — and it's just been getting worse and worse in this neighborhood."
The woman told Southern that the police shooting "set everything overboard for people," but she didn't anticipate the destruction visiting her, noting that it "seems really random that they would do something like this to us."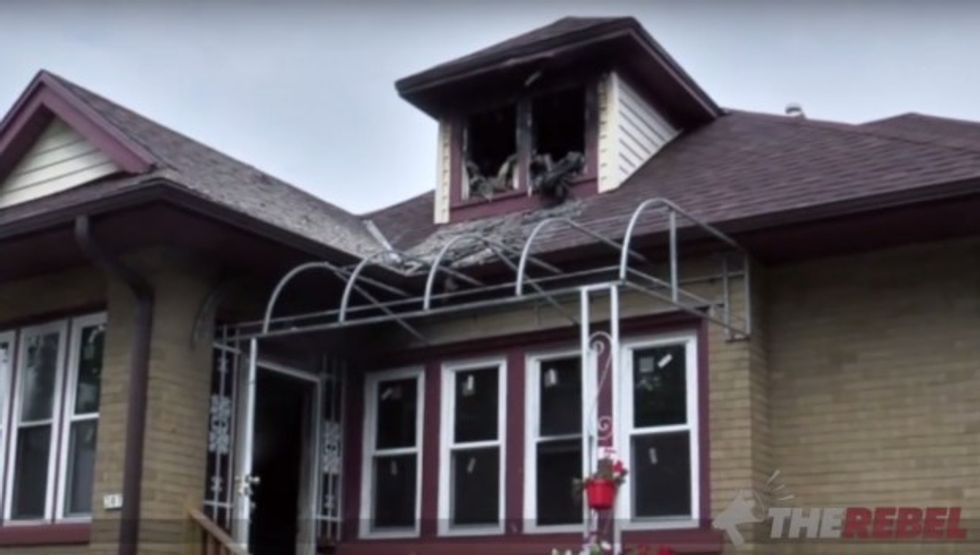 Image source: YouTube
"I guess we just didn't expect it to hit us because we're regular working people," she said. "I mean, we really, really worked hard on this food truck to get everything in this house, so it's just really difficult."
That rioters set fire to her home was particularly difficult since the woman's family joined together to rehab it.
"I have a daughter, I have a grandson," she told Southern. "It's just kind of crazy because all of us work together as a family to build this up, so for this to happen is really a devastating blow."
While she said she understands some of the unrest, she recognized that young people need better leadership to channel their frustrations constructively rather than destructively.
"Because we live here, we work here. We're in the community every day," the woman said. "This is senseless."
(H/T: The Gateway Pundit)