David Axelrod, former chief strategist to President Barack Obama, told CNN on Wednesday that Democratic presidential candidate Hillary Clinton "should not joke" about the controversy surrounding her use of a private email server while she was secretary of state.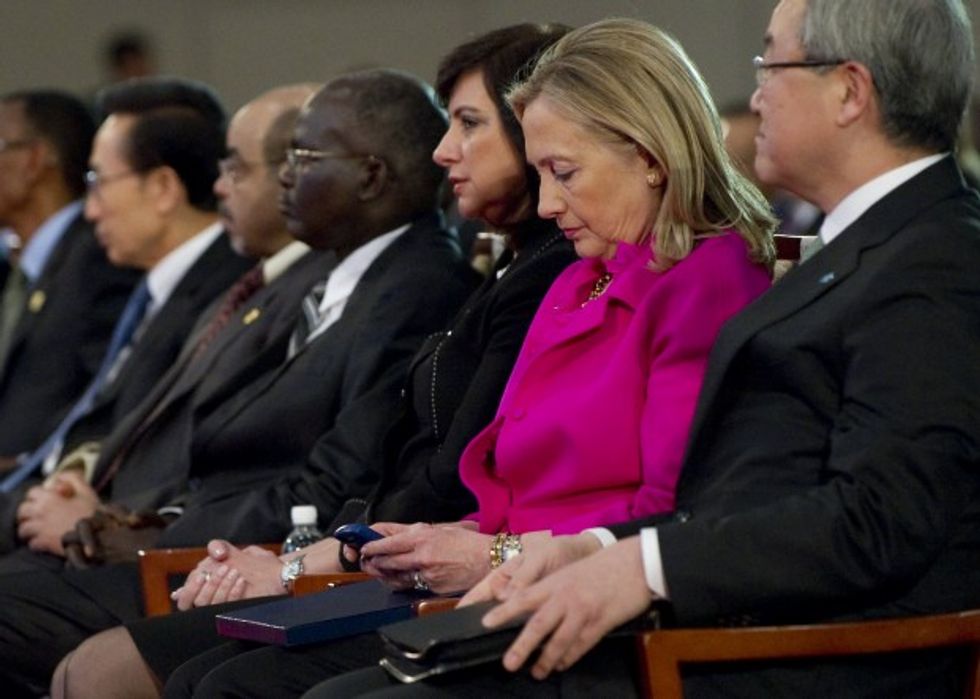 Then-Secretary of State Hillary Clinton checks her Blackberry during a Nov. 30, 2011, event in Busan, Korea. (Saul Loeb/AFP/Getty Images)
"She's done this a few times," Axelrod said on "New Day." "She's seemed flippant about it. Obviously there are concerns about how she handled these emails. And all these jokes fall flat, and it makes it seem as if she's not taking the issue seriously."
During an interview Monday on ABC's "Jimmy Kimmel Live," Clinton was asked about the State Department's decision to release the contents of nearly 15,000 additional emails from her time as secretary of state:
Jimmy, my emails are so boring. And I'm embarrassed about that. They're so boring. So we've already released, I don't know, 30,000-plus, so what's a few more.
Axelrod said such jokes only "exacerbate" Clinton's problems.
"That seemed like a line she was waiting to deliver, and whomever suggested that line did her a disservice," Axelrod said.
—
Follow the author of this story on Twitter and Facebook: