WEST DEPTFORD, N.J. (TheBlaze/AP) — Authorities say a man fatally beat his parents with his hands and an object inside the family's New Jersey home.
But a motive for the attack in West Deptford, a suburb of Philadelphia, remains under investigation.
County prosecutors say a relative found 58-year-old Edward Coles Jr. and his 55-year-old wife, Rosemarie, around 11:30 a.m. Friday. The relative had gone to the home because he couldn't reach the couple by phone.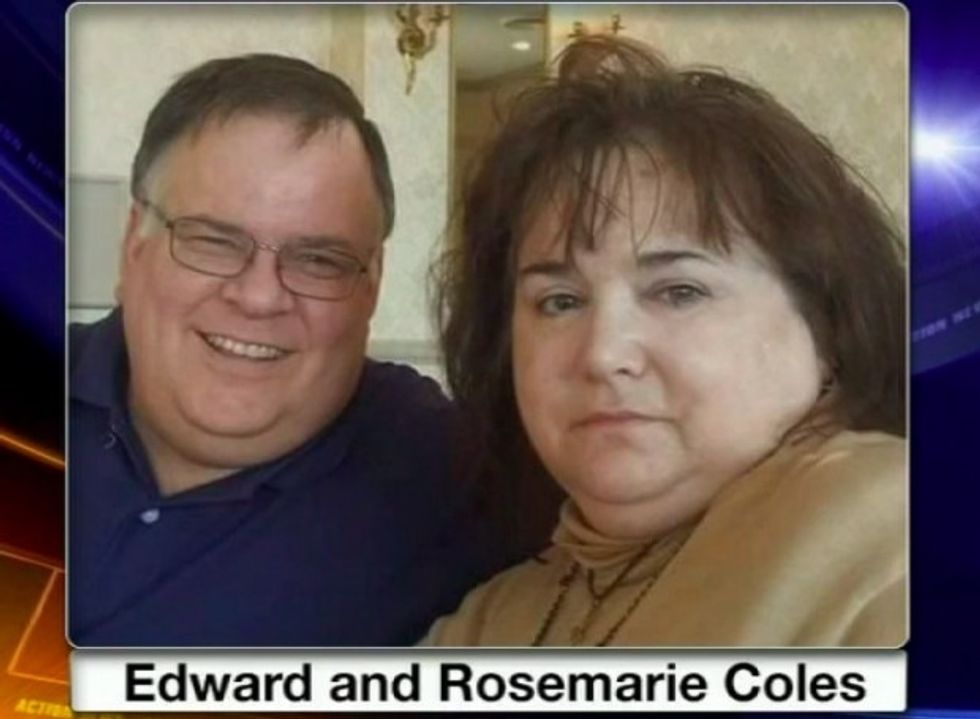 Image source: WPVI-TV
The couple's 28-year-old son, Ryan, was in the home when police arrived. He was taken to a hospital on Friday for an evaluation and was moved to jail Saturday.
Ryan Coles faces murder and weapons charges. His bail was set at $1 million. It wasn't known Saturday if he's retained an attorney.
Autopsies determined the couple died from blunt head trauma. Sources told WPVI-TV in Philadelphia that Coles may have used a chair.
Sources told the station Coles suffered from mental illness and that police were called to the family home on other occasions for that reason, but no arrests were made.
"He seemed a little detached, depressed," neighbor John Ferencsik told WPVI. "We didn't really know that, just know the impression I had was he was a little bit off."
Neighbor Mike Mustac said he met Ryan Coles for the first time 20 years ago — Coles was 8 and returned Mustac's identification he'd dropped on the street.
"How did you go from that nice boy on a bike doing me a huge favor to this?" he asked the station. "it's mind boggling."